We launch

e

d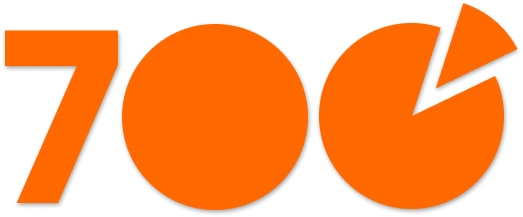 pizza stores
in ju

s

t ten years
Let's reach 10 000 together
Just imagine this. A windowless basement in the middle of nowhere. A delivery-only operation run by a near-broke but passionate entrepreneur. This is how Dodo Pizza started in 2011. Now it's the world's fastest-growing pizza brand with an IPO planned for 2024. And we can achieve even more together. Join our international community of franchisees — and make pizza (and history) with Dodo.
The world is full
of good franchises. What
sets Dodo apart
Digital-first approach. Many brands are struggling to adjust to the new mobile-driven reality. Our in-house team of 200+ software engineers makes sure that our partners won't fall behind the competition. Dodo's app and website bring in 90% of all orders for delivery.
Back-of-house in the cloud. Our proprietary tech platform, Dodo IS, covers all the processes in the pizza business and makes them more efficient — from shift scheduling and order tracking to real-time sales analytics. And guess what? It's fully integrated with our customer-facing digital products.
Flexibility! Big, long-established corporations can be inflexible — and hard to reason with. We listen to our partners and customers and carefully adapt our supply chain and menu to cater best to local tastes. Moreover, we develop a portfolio of formats for dine-in and delivery to find the best product/market fit in every region.
Commitment to radical transparency. We've got nothing to hide: webcams in the kitchens, weekly/monthly sales of every unit in the network, company meetings on Youtube — all this information is public. Openness makes us all work hard — and it helps us foster long-lasting partnerships with our franchisees based on a win-win approach and mutual trust.
355M
system sales in 2020
---
Simple, powerful,
lightening-fast: meet
the Dodo app
E
very day, 50 coders work untold hours to add cool new features to the Dodo app. And not for nothing: just yesterday , it processed . The app is now driving our partners' business forward in Europe, Asia, and Africa. In Estonia, for example, the app accounts for 60% of revenue — with an average of $120K in monthly sales per unit.
What customers love
doing in the Dodo app
From order tracking
to in-depth analytics: we've
got you covered
L
et's be honest: running a restaurant business sometimes feels like juggling grenades — in hell. With your heels burning. Hundreds of operations every day — easy to screw up somewhere. Luckily, there are tech solutions that can help you out. Unluckily, they can amount to a dozen poorly integrated tools (think Frankenstein's monster.) Wouldn't it be nice if someone built a single platform covering everything? Your wish is granted.
Dodo IS
, our own cloud-based platform, has your back (of house).
What Dodo is can do for you
Family store, pizza bar,
or a shipping container
unit:
flexibility rules
W
hat if you want to scale but you can't find the right premises for another store? Caught in this kind of bind, our Nigerian partners launched their fourth store in Lagos... in a shipping container. And we helped them do it. Luckily, Dodo develops a portfolio of formats that can be readily adapted to local markets as required.
And it's not just about format. Our flexibility manifests in many ways — from assisting our partners in setting up local supply chains, to adapting the menu, standards, and brand positioning.
From Nigeria to the UK, we create products based on customer preferences. Our proprietary platform R&Digital helps us carry out taste research directly in our mobile app and analyze the product in depth: visual appearance, water content, temperature, flavor intensity, etc. We get detailed feedback on each product from real customers, and there are thousands of respondents involved. Priceless data to win people's hearts (and bellies).
Total transparency:

the principle we stand by
O
penness is a great business driver. We've promoted the idea of radical transparency since the company's inception. How do we put it into practice? In every aspect of our business: from interactions with customers and relationships with partners to our corporate culture.
Other franchises advertise the sales of their best-performing units — and hide underperformers. We openly publish the monthly sales of all our units. When joining our franchise, every partner can make an informed decision.
Public sales data opens up a world of opportunity for our partners by enabling benchmarking and encouraging knowledge exchange. It creates a true community of entrepreneurs around Dodo.
We stream our weekly company meetings on YouTube. This way, our partners can always keep themselves informed about what's cooking in the Dodo kitchen.
The Dodo founder and CEO Fyodor Ovchinnikov openly chronicles his entrepreneurial journey on social media — and in long-form posts on our blog. This gives clarity to where the Dodo brand is headed.
Dodo isn't a public company yet but our financial team works untold hours to prepare and publish our quarterly and annual financial statements in accordance with IFRS (and get them audited by Ernst & Young).
Customers also benefit from our transparency. We equip all of our kitchens with webcams and set up live feeds right on our website. Everyone can see how clean they are.
MASTER FRANCHISE
TERMS & FEES
$150,000 country fee
Includes full support during the launch.
$5,000 store opening fee
Covers design and layout costs.
5% royalty fee
Paid monthly from revenue.
---
20 years
Length of assignment. Scaling plan depends on the country.
No marketing fee
But you should allocate
2-4% of sales to local and national marketing.
Sub-franchising rights
Yes, after opening 25 stores.
BECOME A DODO PIZZA
FRANCHISEE IN A NEW
MARKET