R

oman-style pizza with

lightning fast delivery

This is Dodo's first company-owned pizza shop in the United Kingdom. In Leamington Spa, our team introduced a new concept created for the UK market — a fast gourmet delivery/takeaway brand built around Roman-style dough.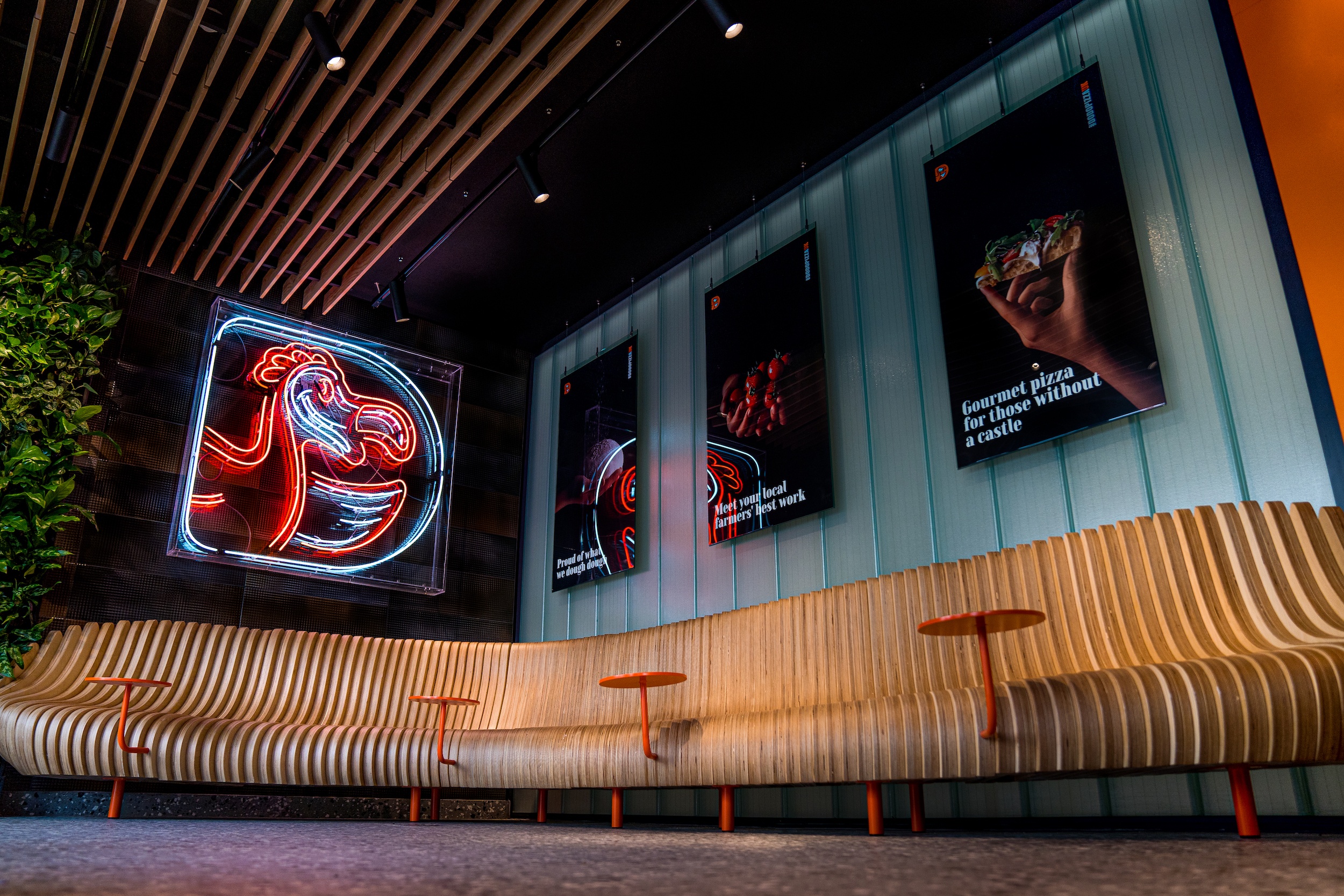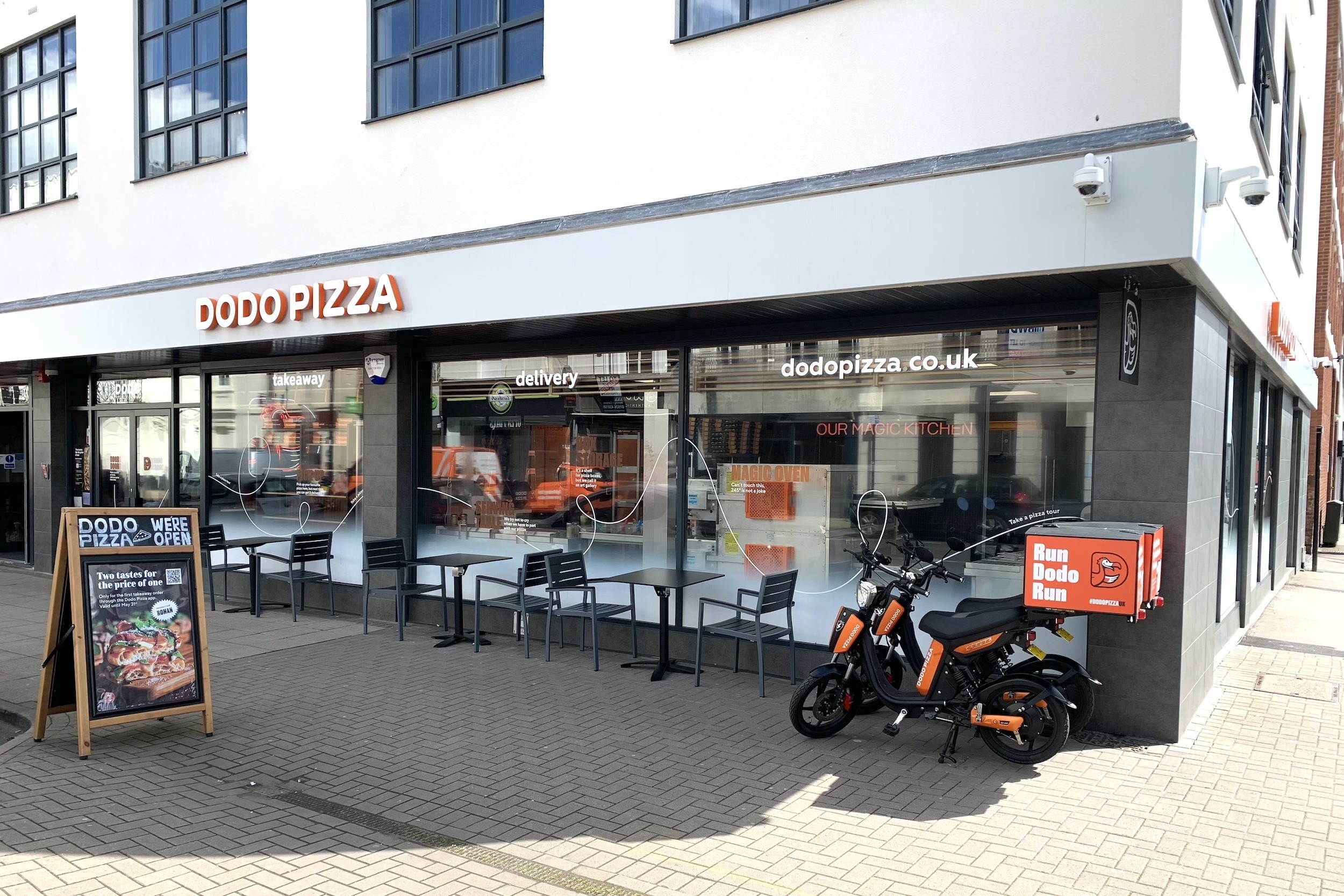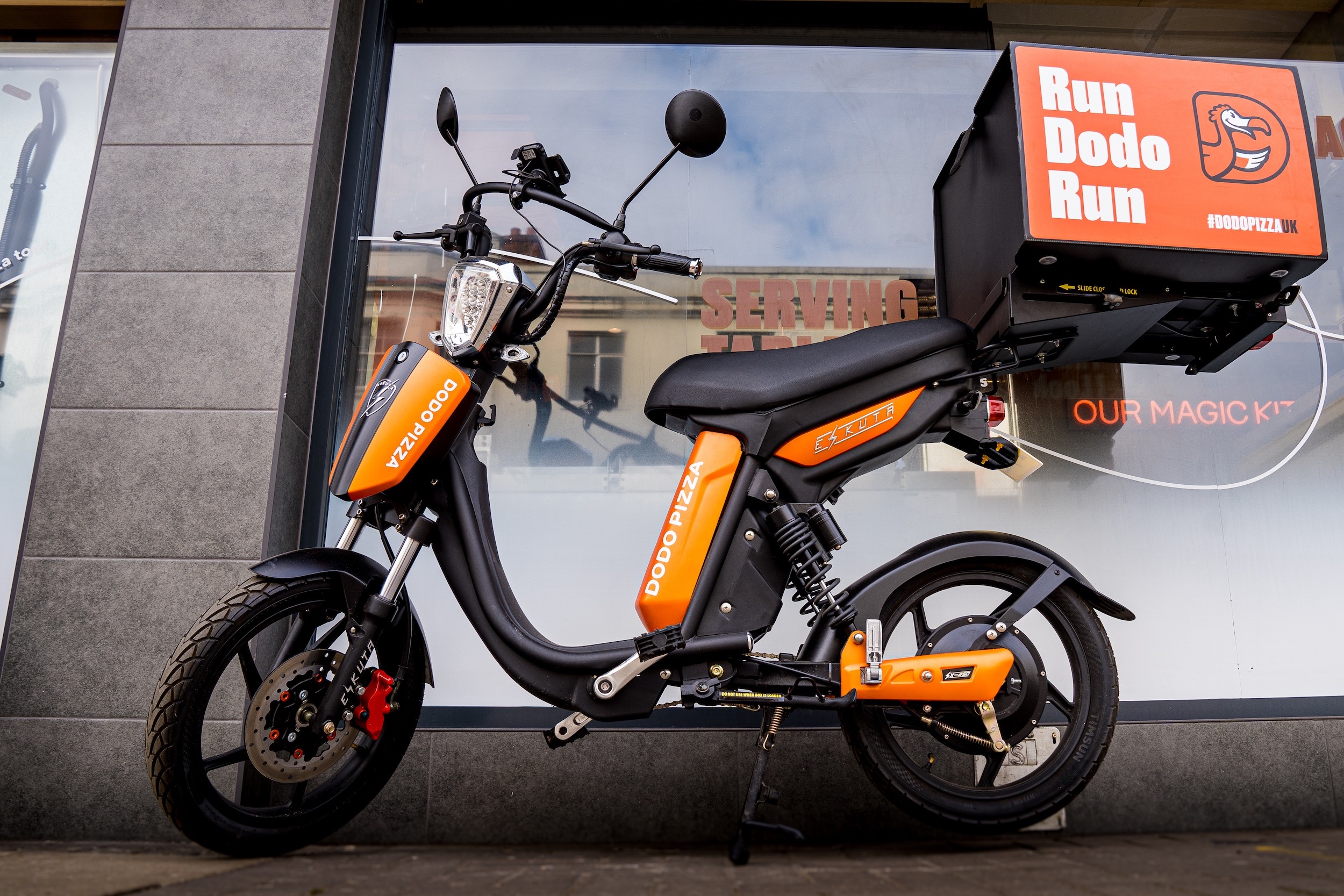 This traditional Italian dough recipe makes the crust light and crispy — and it's more aligned with the preferences of the modern customer. Building on the success of the fast casual trend, we're kicking things up a notch by adding gourmet ingredients to the equation (like our signature Lobster & Mango pizza). Still affordable, our pizza will arrive in just 20 minutes.
The design of the pizza shop reflects our approach. It's a takeaway-only pizza parlor that resembles the lobby of a boutique hotel. Just look at this amazing bench! It's such a pity that the waiting time is so short — and there is literally none if you place your order in advance in the Dodo app.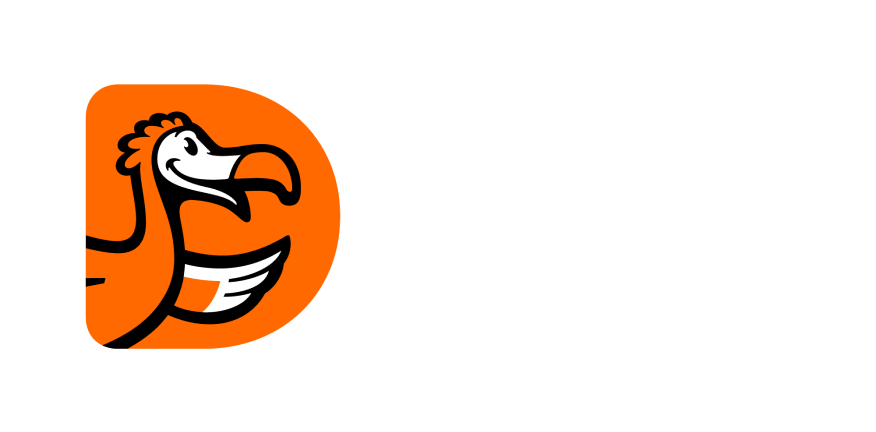 the United Kingdom

Leamington

52/60 Warwick Street, Leamington Spa, CV32 5JP
Key metrics
Updated:
Everything is relative, so here you can see the unit's latest metrics in relation to the performance of the entire network.
Store's results
Network's average