In 2018, Krispy Kreme franchisees in Nigeria had the idea of adding a savory line to their business in Lagos. In search of a brand that could compete against Domino's (the market leader since 2011), they accidentally bumped into a curious brand — Dodo Pizza. Did some research, and…
It was a match. A deft combination of a high quality product, smart tech, and a real understanding of the kind of market we are in as the entrepreneurs specified of their first impressions.
In 2019, the first Dodo Pizza franchise store in Africa opened its doors to the residents of Lagos. As of May 2022, there are six profitable units in Lagos plus one new opening in the capital, Abuja. The business is showing sustainable sales (the year-over-year growth rate is +81%) despite market challenges and the COVID-19 crisis.
Within the next 3-5 years, the entrepreneurs aim to launch up to 30 more stores across the country. The key goal — to become the best-in-class fast food pizza chain in Nigeria.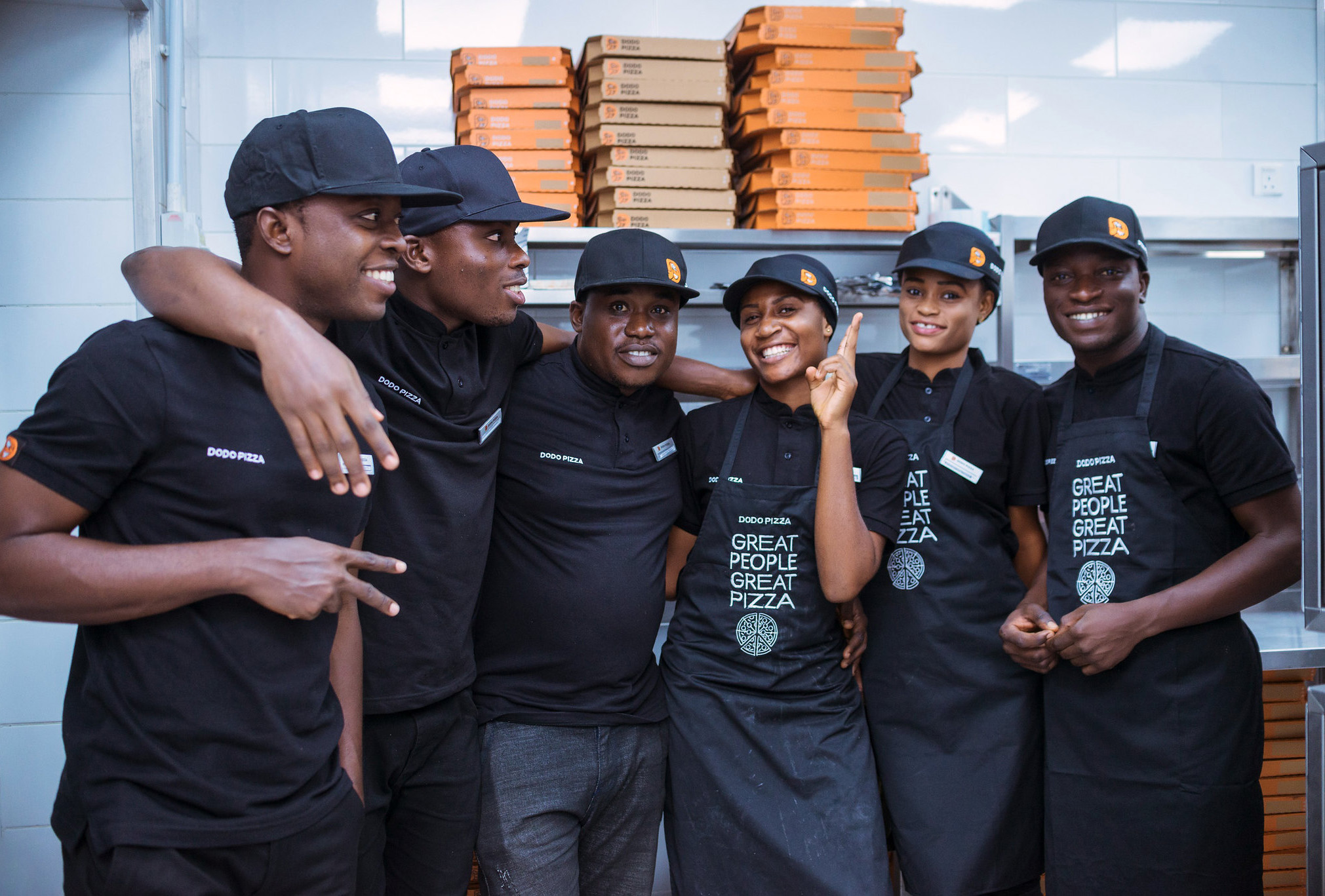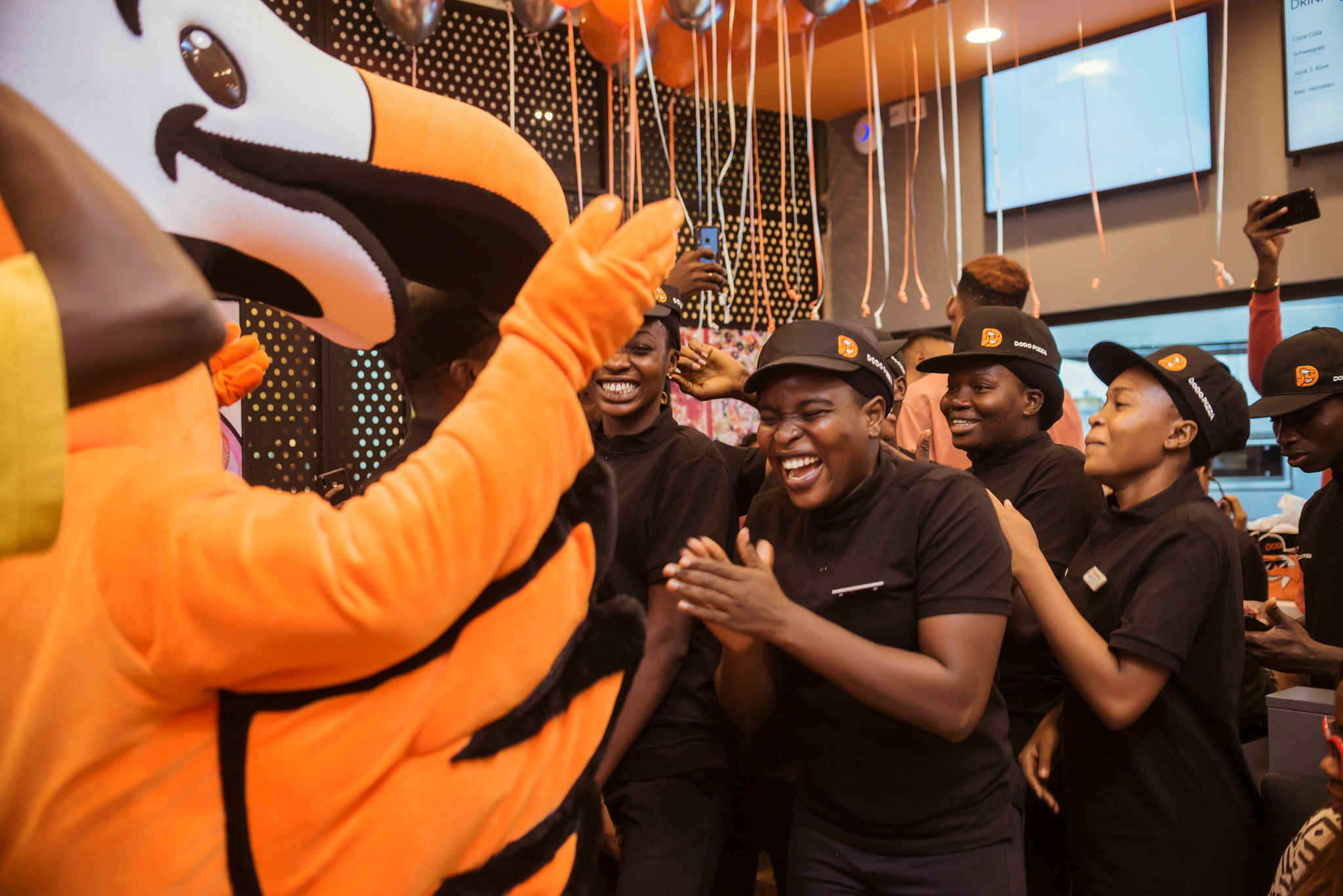 Why Nigeria?
Many African countries are characterized by rapidly developing economies and widespread technological progress. Nigeria is one of them. In 2014 Nigeria became the largest African economy, surpassing South Africa in terms of GDP. The Nigerian population is over 200 million, with a mix of low, middle, and high income earners.
The country is Africa's leading oil producer and the world's eighth largest oil exporter. Fast-growing sectors in Nigeria are manufacturing, finance, services, communications, technology, and entertainment. At the same time, Nigeria has few professional franchisees, leaving a kind of vacant space in a big country that they wanted to be a part of according to Dodo's future partners.
The entrepreneurs assert that franchising, if done right, is good business. They started off with the sweet treat — a classic global brand Krispy Kreme. Soon they wanted to have a savory branch, and in their market the obvious choice was pizza. Nigeria is quite a young market, with very poor supply chains. But they saw that Domino's had done extremely well in the country, created and educated the market. So the partners felt they'd just follow the beaten track.
How it all started
Soon-to-be franchisees knew nothing about Dodo Pizza. They were searching for opportunities with Pizza Hut, Papa John's, and Little Caesars until one day some of their acquaintances casually mentioned Dodo in conversation. With that, a new competitor joined the game. Six months later, the parties had already shaken hands.
What interested them about Dodo was that the brand came from a market where supply chain and other matters were not so easy, historically. "And on top of that it's a great brand, technology, product, lovely people, and the CEO himself coming to Nigeria. It was very personal," says Dodo Pizza Nigeria executive.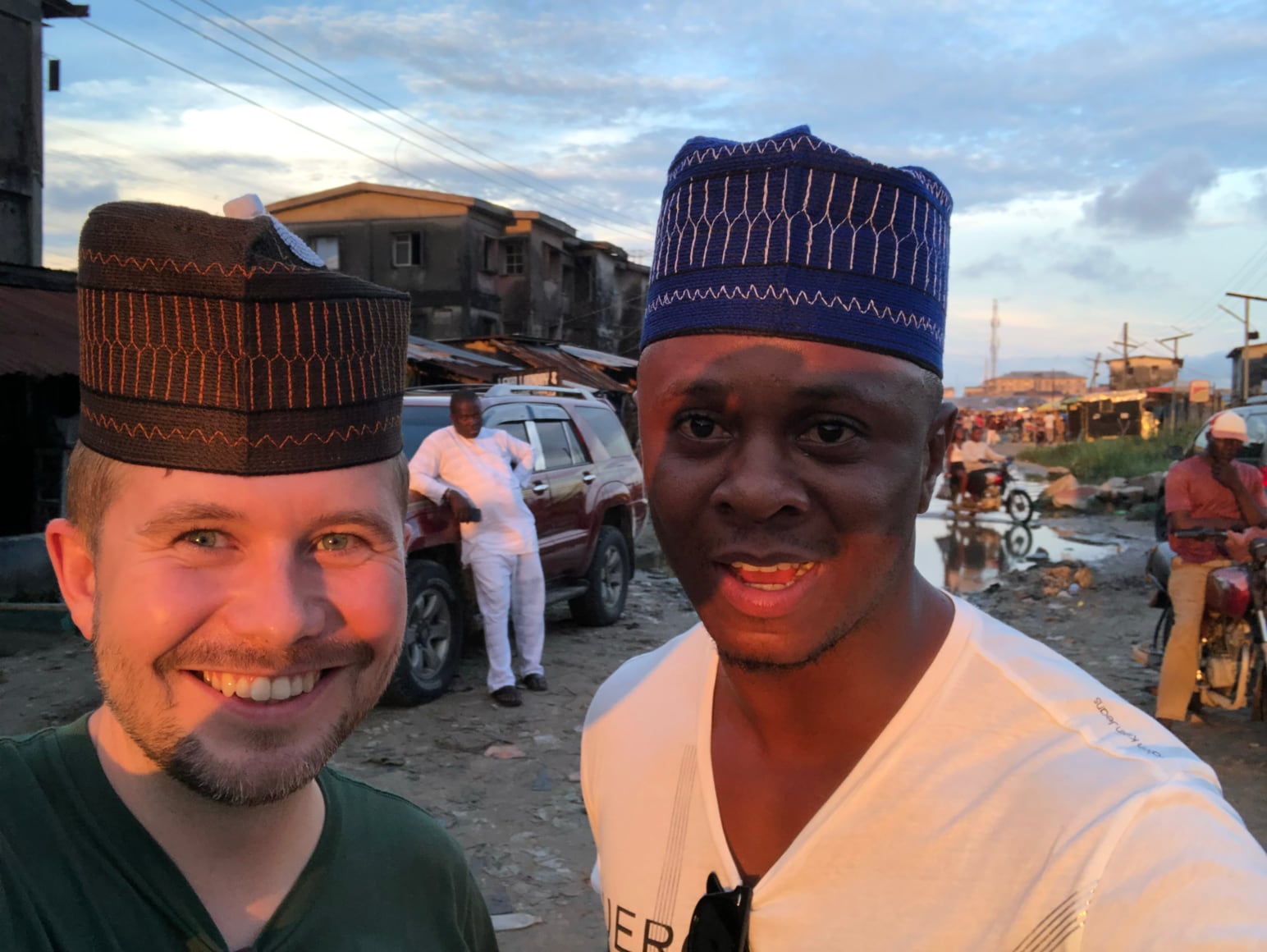 Fyodor Ovchinnikov visiting Nigeria in March 2019.
Fyodor Ovchinnikov: I feel deep respect for our partners who believe in Nigeria and invest in the country despite all the risks.
Fyodor Ovchinnikov, Dodo Brands CEO: People in Nigeria are very positive and open. They want to grow and build. They sell books to drivers stuck in traffic jams. Do you know what these books are about? Business. I feel deep respect for our partners who believe in Nigeria and invest in the country despite all the risks.
The very first Dodo Pizza store in Lagos was launched on October 31, 2019. For the whole team, entering the market was quite a challenge: security issues, troubles with proper premises, and logistics. Not to mention food preferences which differ significantly from those in Europe or Asia.
Pre-launch market research showed that Dodo's menu had to be adapted a lot to fit local tastes. According to Shafik Srour, Dodo Pizza Nigeria regional manager, the team was surprised by the ease of interaction with the management company. "We were able to add Nigerian elements to the menu very quickly, in a way that works really well for all. That's how the Suya Signature Line, Shawarma pizza, and Dodo pizza with plantain appeared. We all worked very intensively early on to ensure we covered all the points. It was a great bonding experience that created a really important foundation for our success."
What helped Dodo to get a foothold?
This case is not so much about a lucky break, but about flexibility and tech-focus, on the one hand, and solid knowledge of the market and a strong team, on the other.
In its home market, Dodo Pizza has one of the world's most complex supply chain management challenges (just look at the map of Russia and you'll see why). Therefore, flexibility is its motto. Whereas other brands demand only one kind of ingredient and no other, Dodo Pizza doesn't stipulate. Dodo's master franchisees are able to source items locally in order to simplify the supply chain.
Technology is Dodo's second ace. Dodo IS, the proprietary tech platform, covers almost every part of the business — from powering the mobile apps, websites, and call centers, to providing tools for kitchen workflow management and sales analytics. Franchisees emphasize that the fact that you can link everything from the warehouse to the customer on a single device is just awesome.
Shafik Srour in turn notes the ease of using the platform. "Each system has its own specifications tailored to the type of food business it is used for. Dodo IS is specialized for QSR business, it is handy and easy to use. The best part is that it's cloud based, which means you can solve any problem for any store wherever you are — no special hardware needed."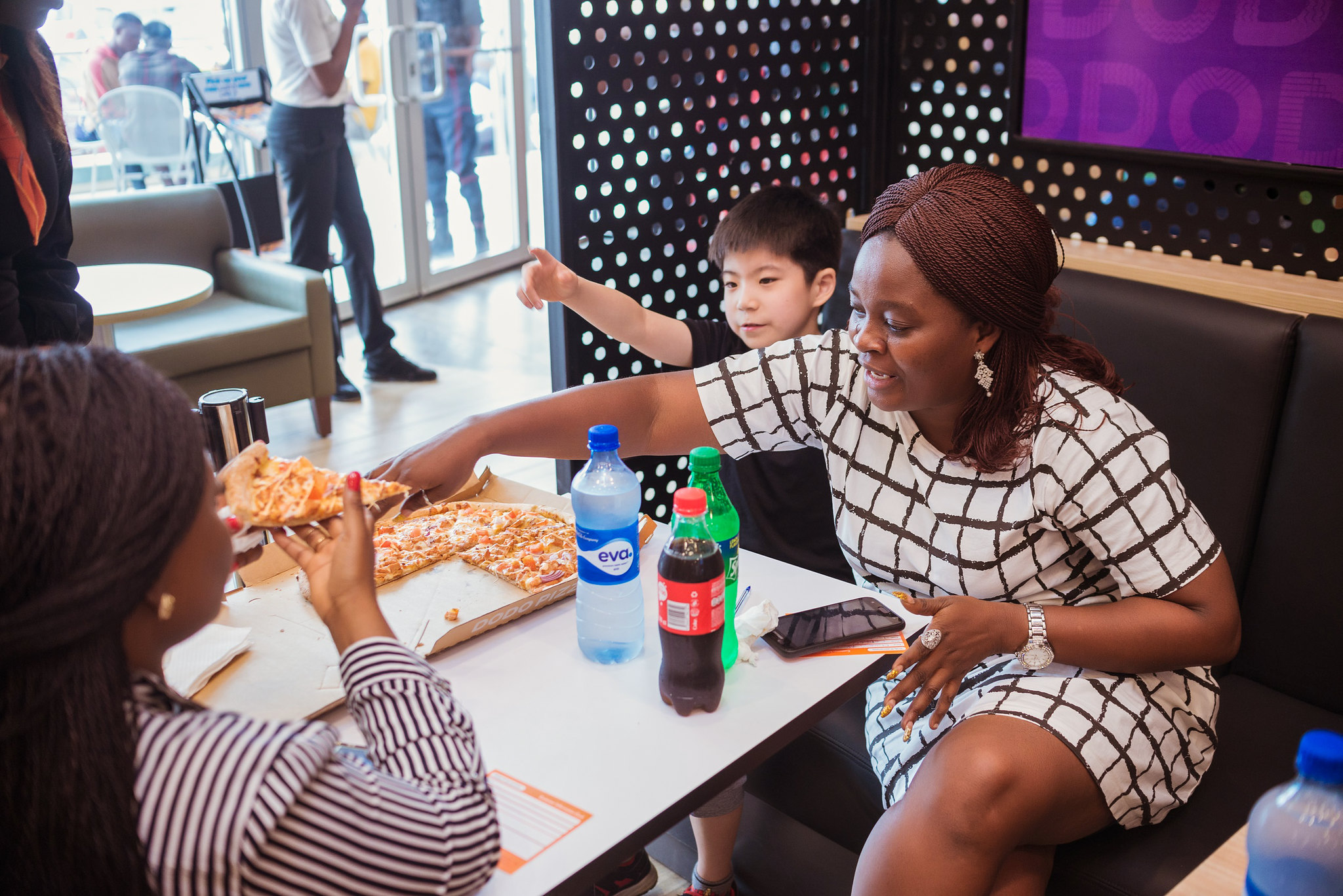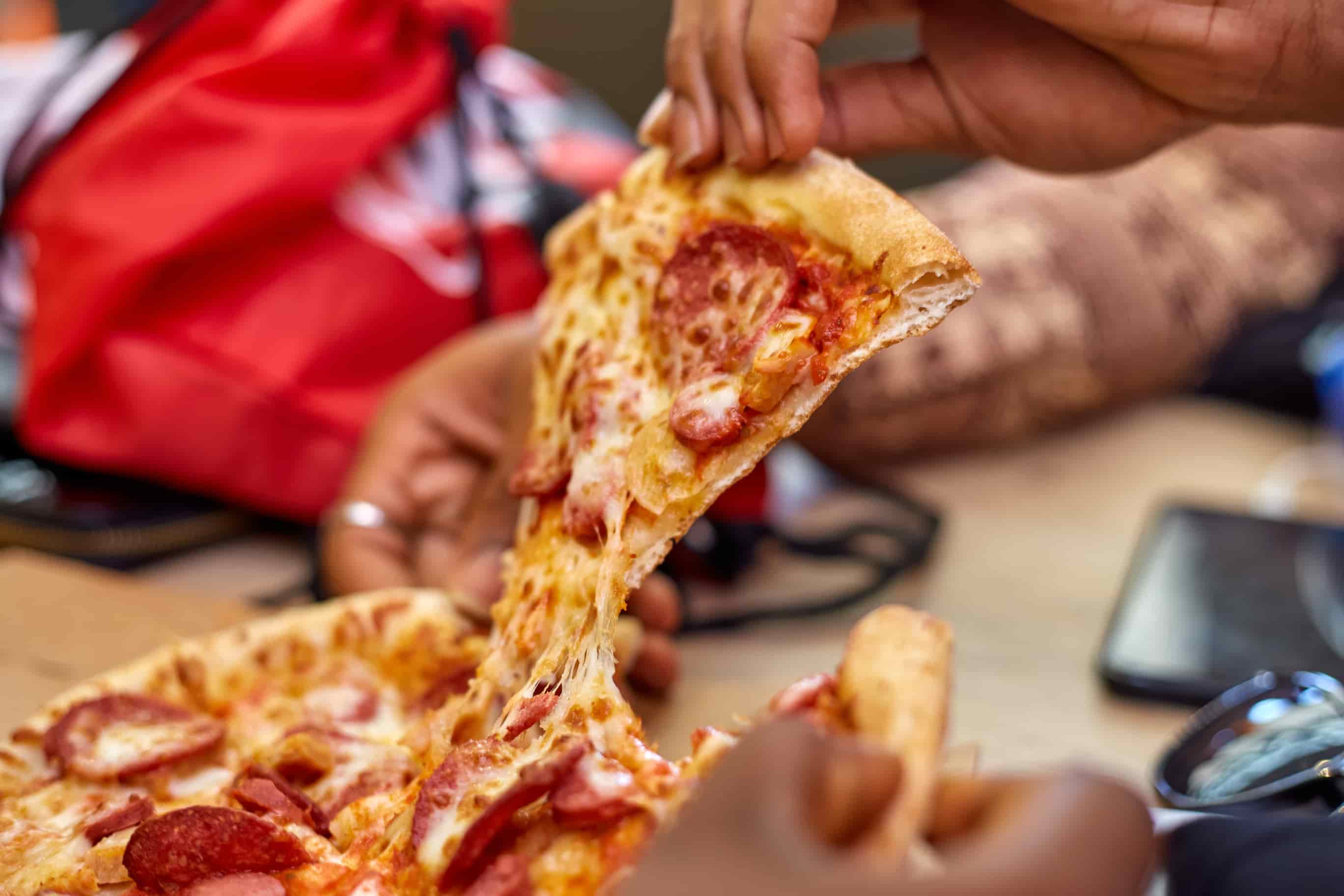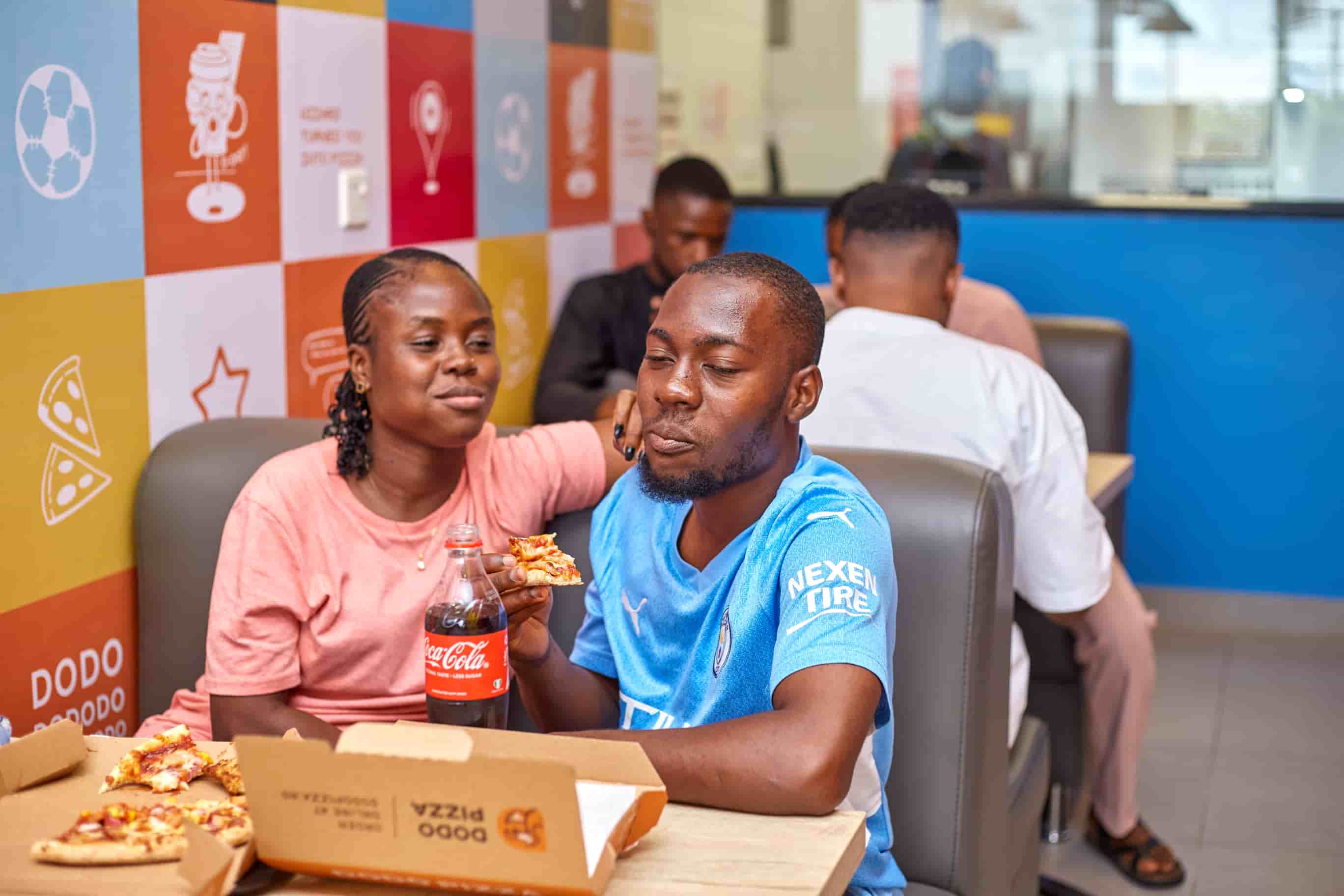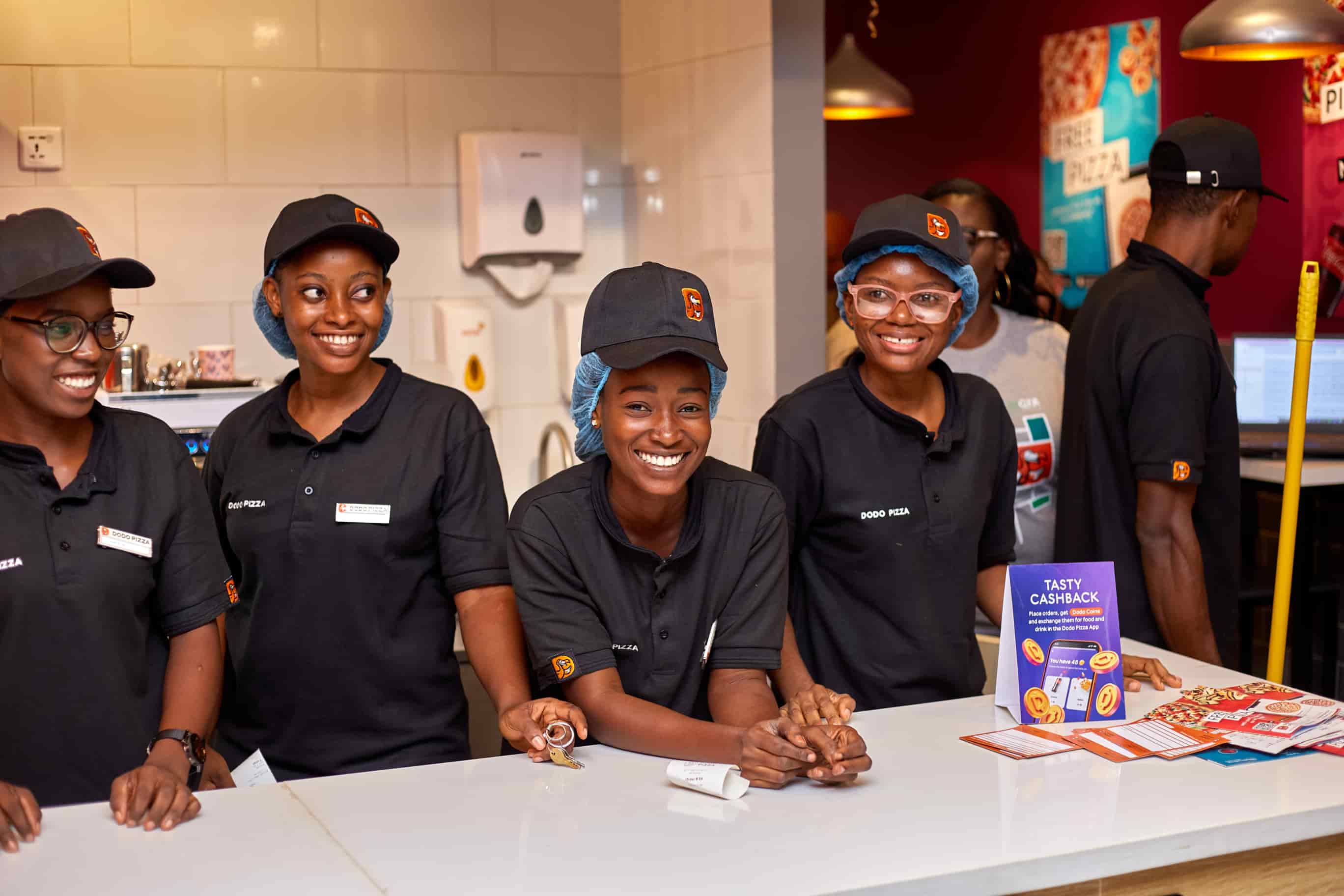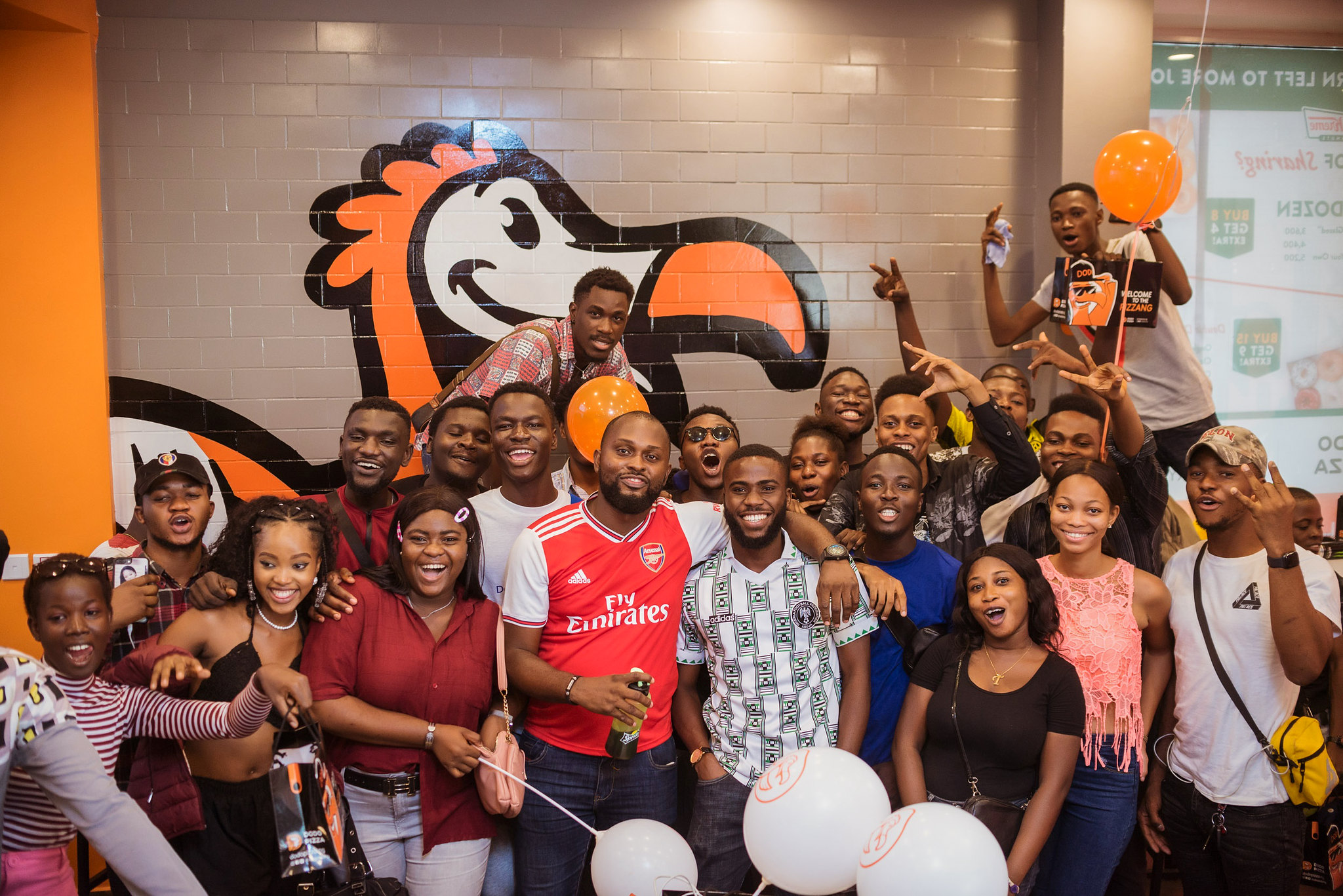 When it comes to international pizza brands, Dodo Pizza is on close-to-equal footing in terms of brand recognition in Africa because most international pizza brands are still new to the great majority of African consumers. So Dodo is more likely to compete with local no-name street food vendors than with global brands.
"In Nigeria, choices are made because of the product, popularity, and price. It's not about where it is from. We believed in Dodo Pizza from the beginning, when we saw the fresh products used, the high quality of ingredients that are served to the customer and the consistency that is available in our stores — and the tech stack", clarifies Mr Srour.
Why not a shipping container?
It takes lots of time and effort to find proper premises and sign lease agreements in Nigeria. So when Dodo's franchise partners suggested launching the third store in a shipping container, it caused a heated discussion. The Dodo Pizza team had never opened a store in a container before. Would the kitchen fit inside the container? Wouldn't an unusual appearance scare people away? It would have been much easier to refuse. But…
In fact there was enough space for a stove, a fridge, and everything else. The orange shipping container attracted customers so much that they began to take selfies in front of it. Currently this store ranks second in terms of profitability within the entire chain (store-level EBITDA is 21,23% as of March 2022). Everything turned out in the best possible way. The most difficult thing was to dare to do it.
"We talked about the container with Dodo's CFO Kirill Vyrypaev. He and others weren't quite sure at first. But then Kirill came to us and said that maybe this makes sense, yeah. That's a willingness to think from the franchisees' side. Of course, we can go all alone, but what strikes us is the very strong personal support for the franchisee without questions," highlights Shafik Srour.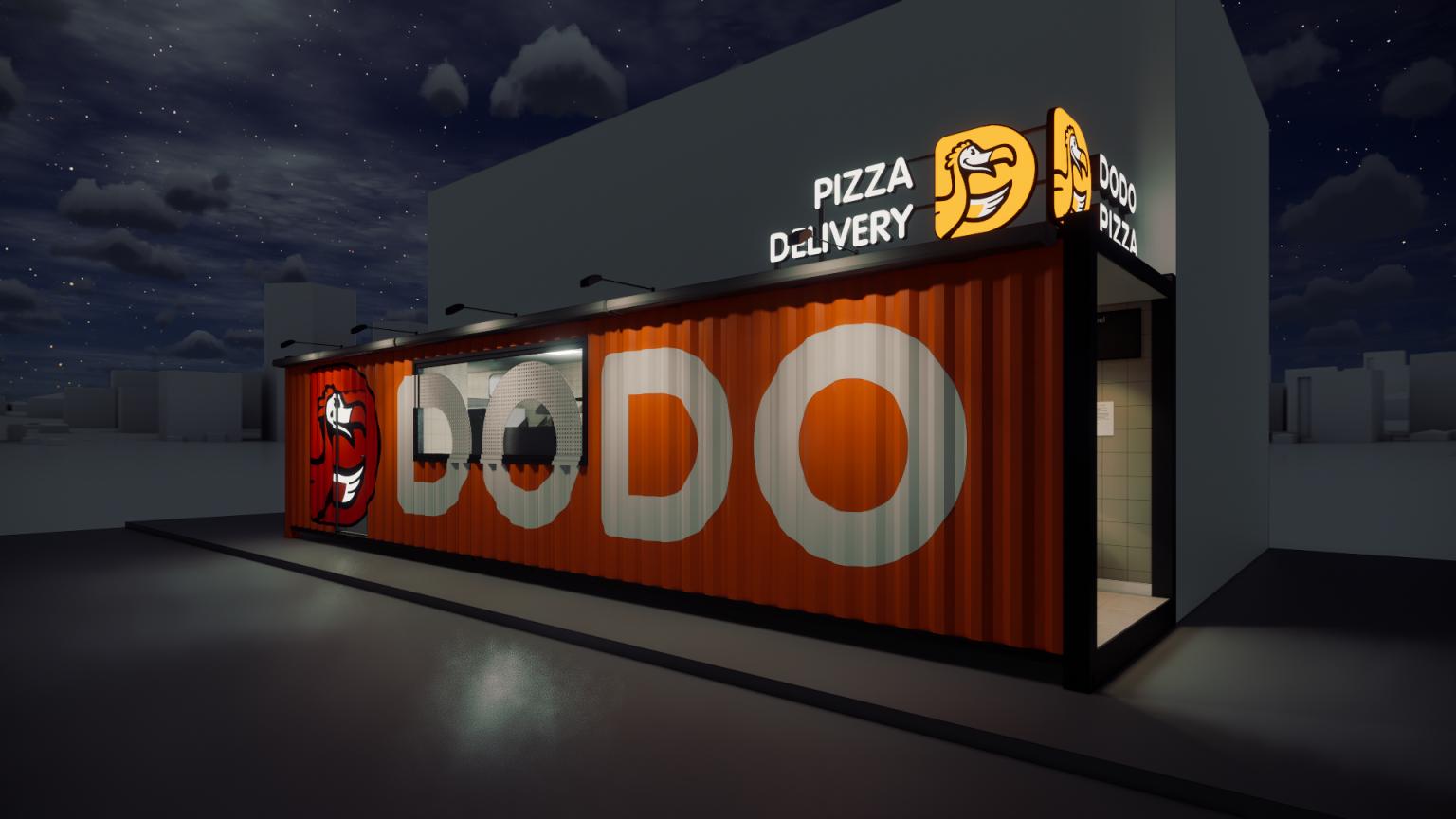 What it added up to
As of May 2022, Dodo Pizza franchisees have seven units in Nigeria, as well as an aggressive plan for further scaling. The entire chain is profitable — in March 2022, the average store-level EBITDA was 20,42%. Now there is a clear trend that new pizza shops are growing faster in revenue from the start. For example, the fourth store has already become profitable in the second month of operation.
The business is showing sustainable sales growth despite the COVID-19 crisis and the fact that the main competitor — Domino's Pizza — has a strong foothold in the market. Average monthly sales from all units are $270K, as of May 2022. The year-over-year growth rate is +81%.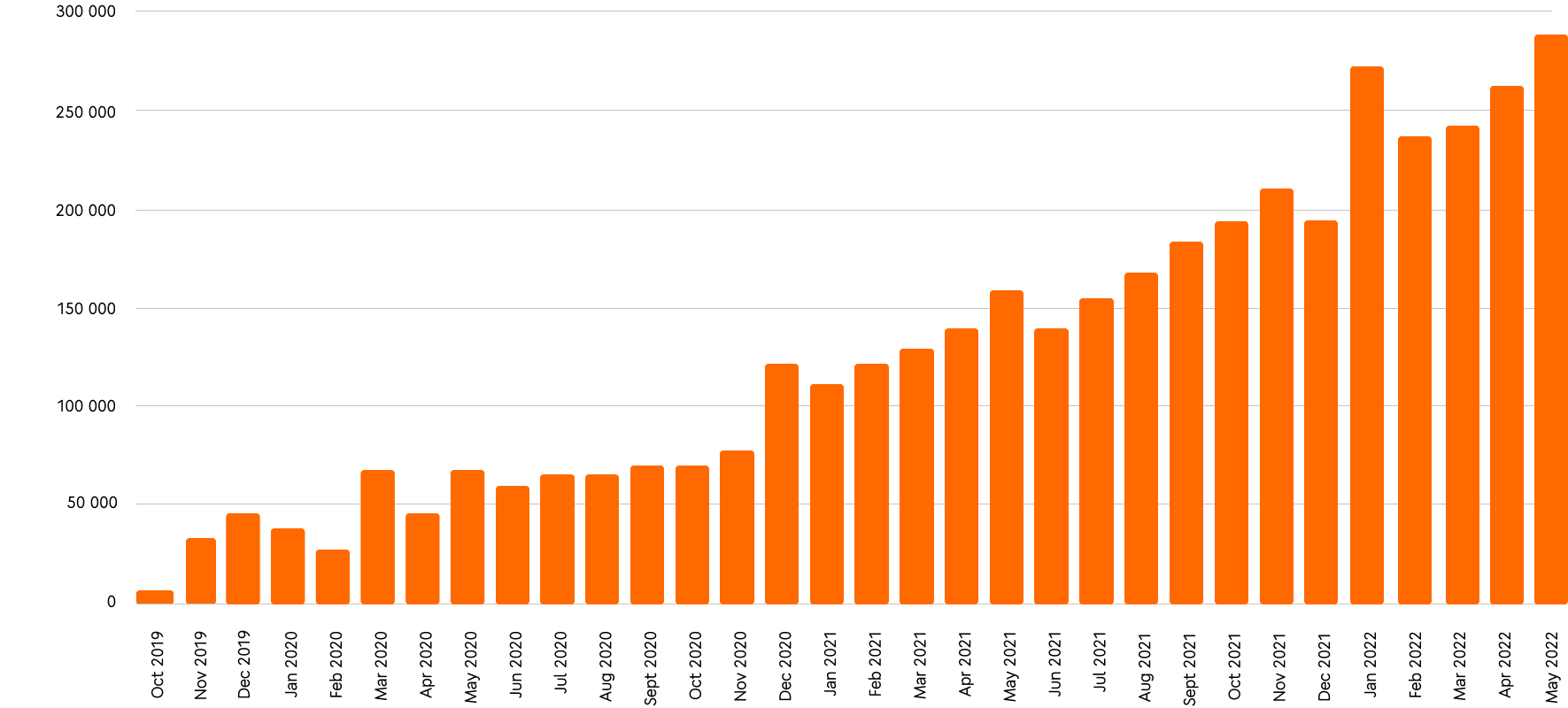 Sales graph by months, USD
Dodo Pizza is a digital-first brand. Online sales channels play a significant role in the entire business. Despite frequent power outages and occasional internet connection issues, Nigerians are active in downloading Dodo's mobile app and using the website.
"Actually, Nigerians like to talk with the staff when they want to place an order. So our call center was the highest channel before we introduced the mobile app in May 2020, with a free pizza offer on your first app order. It became a popular sales channel pretty fast. Now our online channels generate up to 51.5% of total revenue. 79% of new customers come through the app," says Shafik Srour.
What's next?
Our partners' plan is to become the second leading pizza chain in Nigeria within the next 3-5 years. To achieve this, they will actively crack the Nigerian market (up to 30 units across the country) and expand to Ghana. A significant step forward was the opening of the first Dodo store in Abuja, the Nigerian capital, in May 2022.
As for Dodo Brands, we're now ready to move forward — to bring high-quality pizza and service to other Sub-Saharan countries. If you want to run a business in Africa, let's join forces. We believe that a professional partner and their team with the same passion, values, and ambitions are the key components of success.
If you're interested in joining our international community of franchisees, check out our franchising page.
Learn more about Dodo Brands.