Decaf, oat milk, or mint syrup? Just a couple of taps on your phone — and you'll have your coffee in a few minutes. Exactly as you like it.
Next time you want the same drink — just re-order it effortlessly in the app. Even better: do it on the go, in advance, and you won't even have to wait one minute for your drink. Did I mention there will be a subscription — with special offers just for you?
This is, in short, the promise behind Drinkit — Dodo's digital-first coffee shop.
Don't we have enough coffee shops?
We do. But not all of them provide the kind of coffee every discerning city dweller would enjoy. And it's really hard to come by a brand that leverages all the advantages of mobile technologies to serve its customers in the best possible way.
Customizing your drink on your phone is easier than listing off your preferences to the barista;
Repeating your previous order — in just a couple of taps — is even easier;
Orders can be made in advance — no need to waste time waiting in line;
Mobile subscription helps customers get the best deals by staying loyal to the brand;
A painless ordering experience leaves more time for chit-chat about the weather with that cute barista.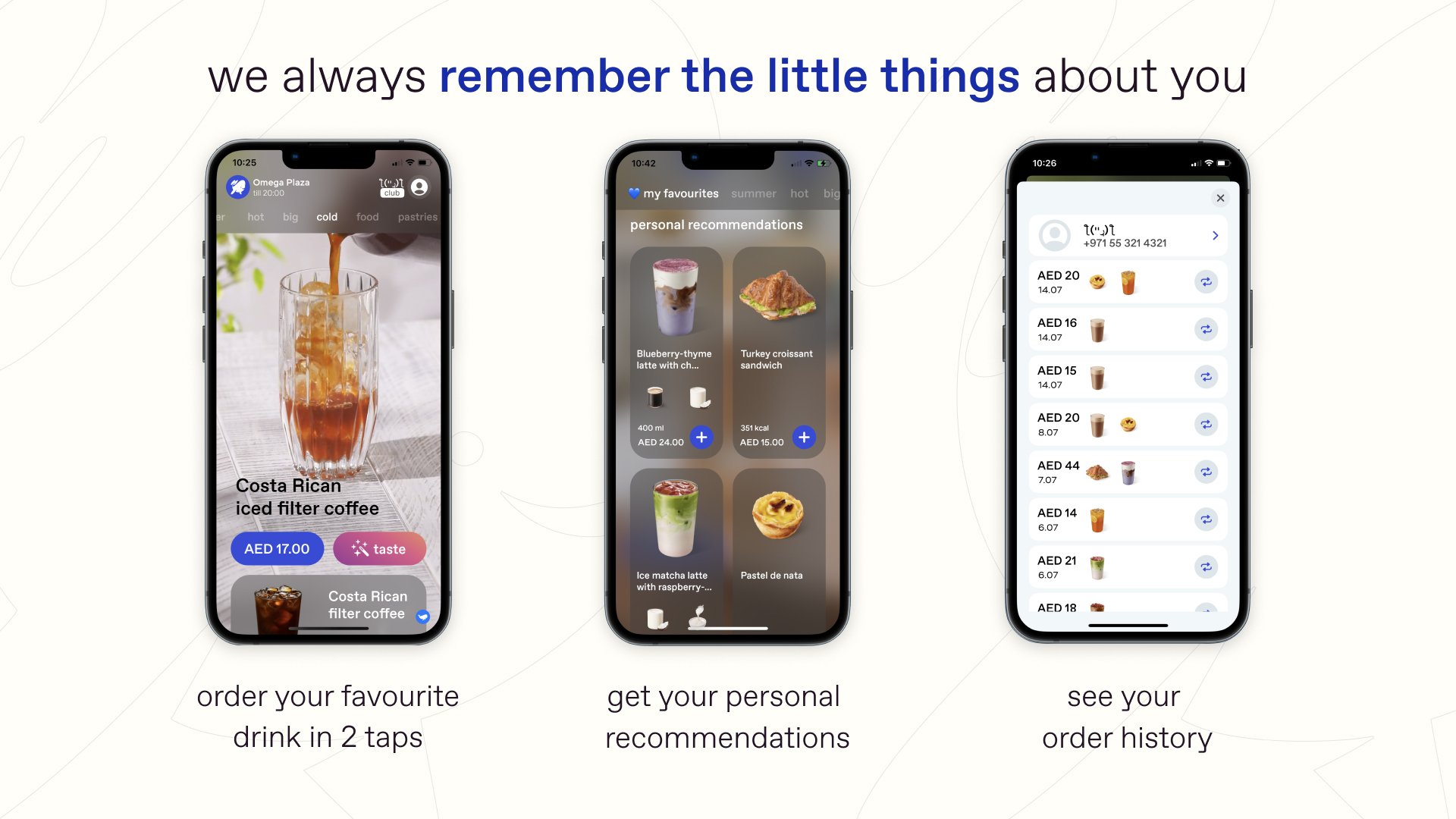 OK, what about the business side?
Our team sees great potential in driving up mobile sales — for the brand and for our future franchisees. We envision a concept with an app generating the majority of orders.
Mobile ordering eliminates the bottleneck at the cash desk (lower labor costs);
Speedy service propels grab-and-go sales (you can achieve big volume even in a small shop);
Troves of data on customer retention from the app make it possible to analyze each team member's performance and improve service;
Loyal customers will look for a nearby Drinkit shop in their app — the brand won't have to occupy the most expensive locations with high footfall to catch passersby.
Is Drinkit up and running?
Our team launched the very first Drinkit shop in Moscow in August 2020. It's located in an office building that's also home to Dodo headquarters. So the Dodo Brands team members are regulars.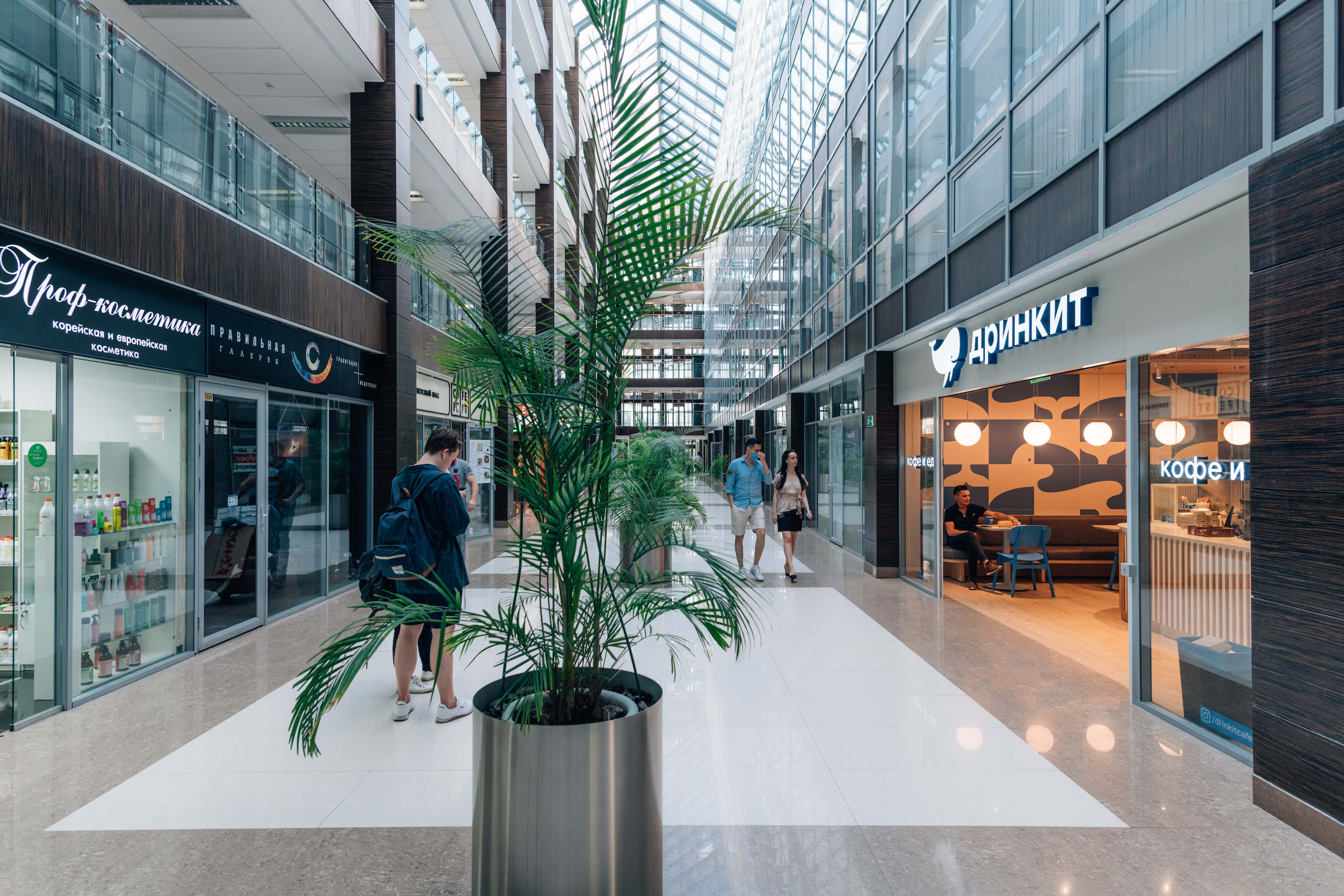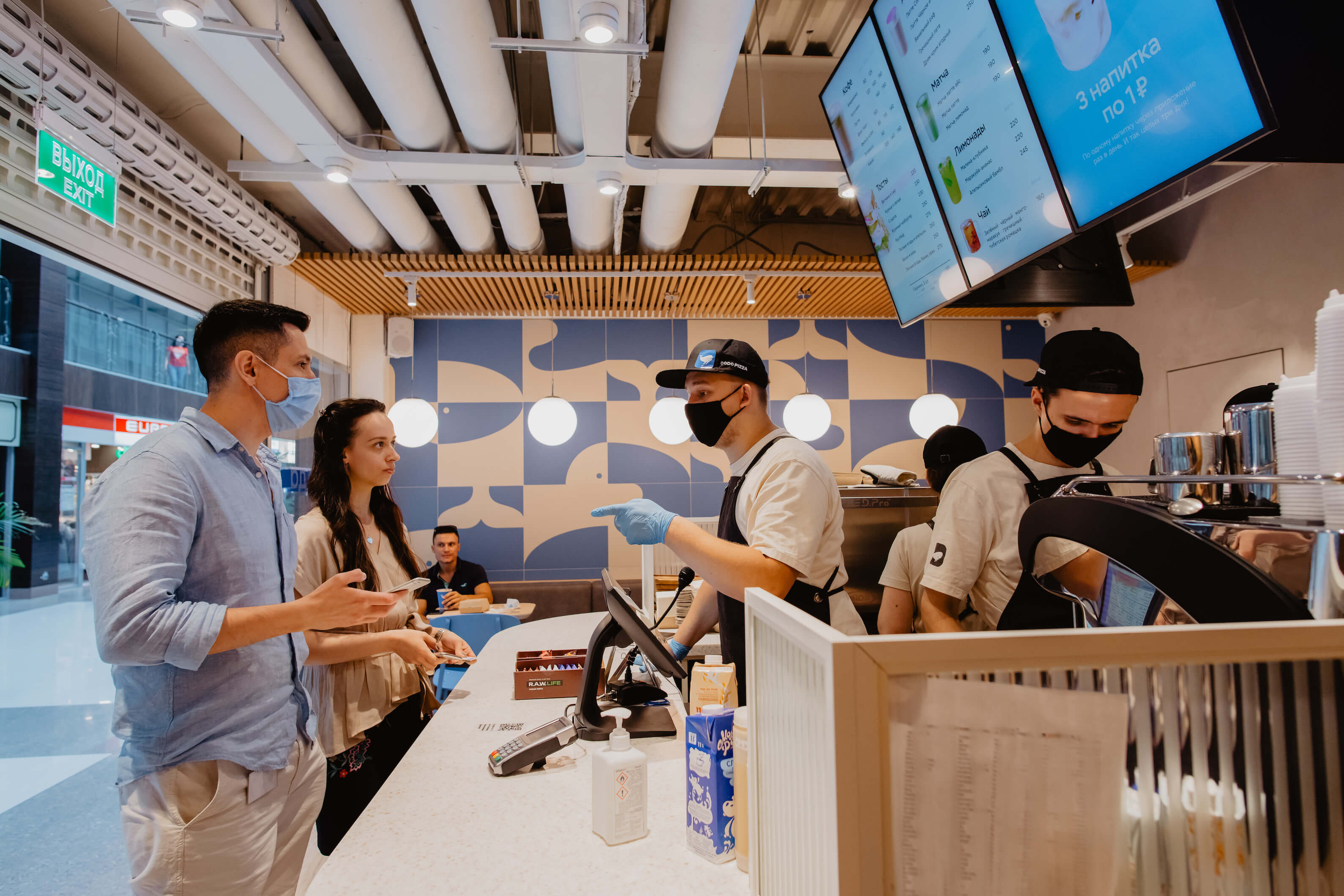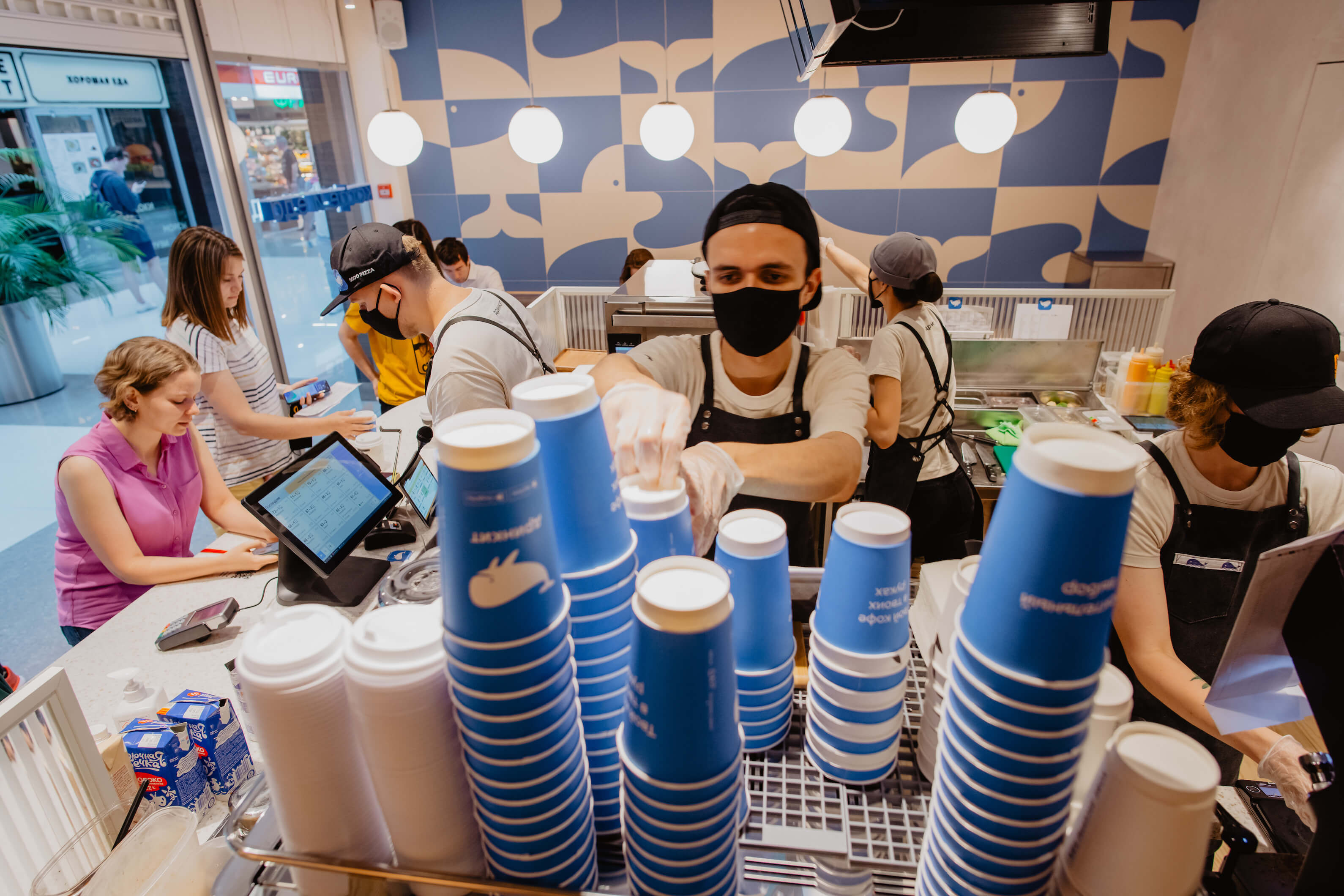 Drinkit currently offers a range of classic and house specialty coffee as well as tea and iced drinks. There's a fair range of customization options: decaf, coconut milk, oat milk, cream, syrups, cane sugar, chocolate, cacao, cinnamon, and many more items to choose from. The menu also includes sandwiches and croissants.
From day one, we've seen even a higher app adoption rate than we imagined — well over 50% of all orders come from the Drinkit app. Study all the metrics from Drinkit's first unit here.
Any plans for new shops?
We have 10 stores in Russia, and 1 in Dubai, UAE (Marina Gate 1), and we plan to open more stores in 2023 in both countries. Also, Kazakhstan's launch is scheduled for 2023.
What's in it for you
If you're interested in bringing Drinkit to your region, drop us a letter at franchise@drinkit.ru.
If you want to check out the shop and see everything for yourself, here is the address.
If you want to follow the brand's development, follow Fyodor Ovchinnikov, Dodo Brands founder, on LinkedIn.