Everyone loves shawarma — and everyone fears it a little. You can't always be sure eating one is that safe (yet we all crave it, right?). We at Dodo don't see this as a problem — rather as an opportunity, and even a mission.
The shawarma (shaverma, kebab, doner) market is enormous. But it still lacks a truly large and powerful brand. We would like to change that. That's why we've created Doner42, our digital-first doner shop brand.
What is a digital-first doner shop?
The Doner 42 mobile app offers a completely new experience to our customers. There, you can order in advance, customize your shawarma (remove onions, if you don't like them, for example), pay for your order and take it at the checkout, avoiding waiting in line.
The app is also quite robust (with a convenient interface for customizing your combo deals and a simple order repeat feature) and stylish (with a dark mode — and even Stories). Not to mention special offers in the app, which you can get only there.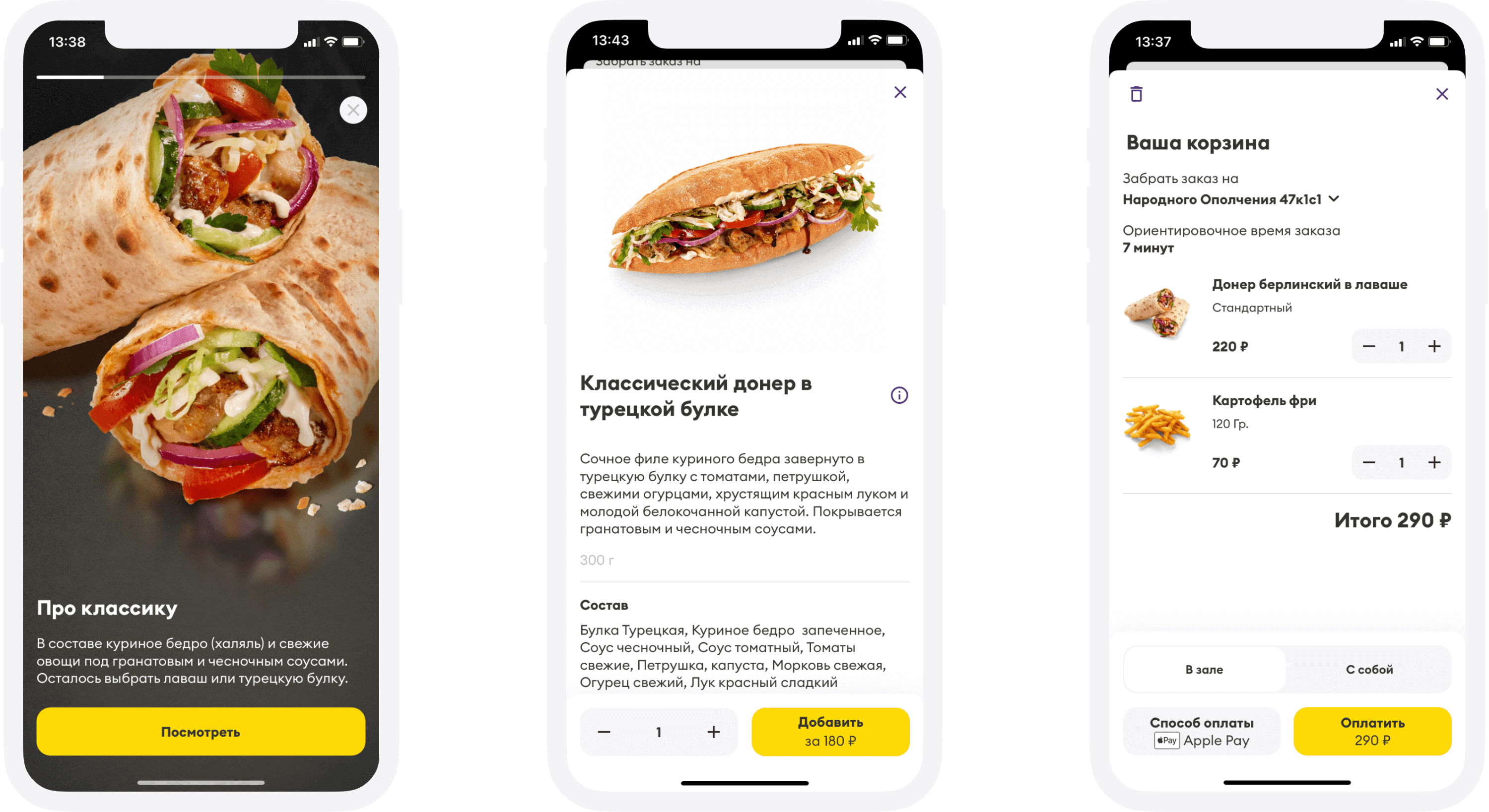 But what about the food?
The food is grade A. At Doner42 we cook shawarma following our own recipe — not on a rotisserie, but in an oven. This kind of doner is not only safe, but also delicious. We use the chicken's tastiest part — boneless thighs marinated according to the recipe. And our signature sauce we make "in full view," right in front of our guests. 
And you want to create a global brand?
Why not? Many people forgo shawarma because they can't find a good (and safe) product. We are fanatical about cleanliness and quality. We employ the latest tech to improve customer experience. And we know how to create brands adored by millions.
Thanks to the mobile app, Doner42 can serve a lot of guests real quickly — even in small locations. This, we think, will make our business successful — and attractive to our franchisee partners.
Already more than 30% of orders are being made through the mobile app, not at the cashier desk. And we are intent on amplifying that number further. You can follow the Doner42 metrics here.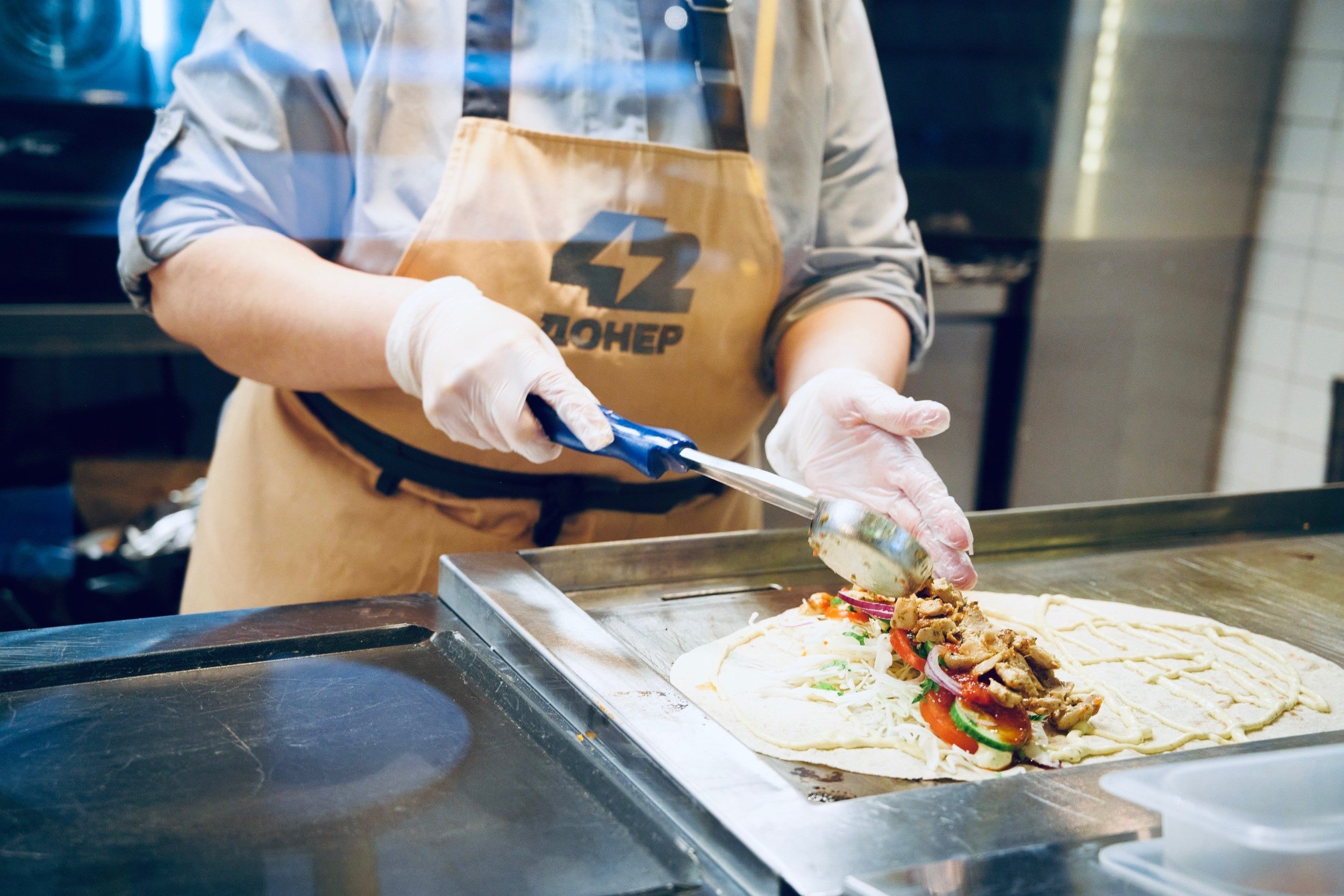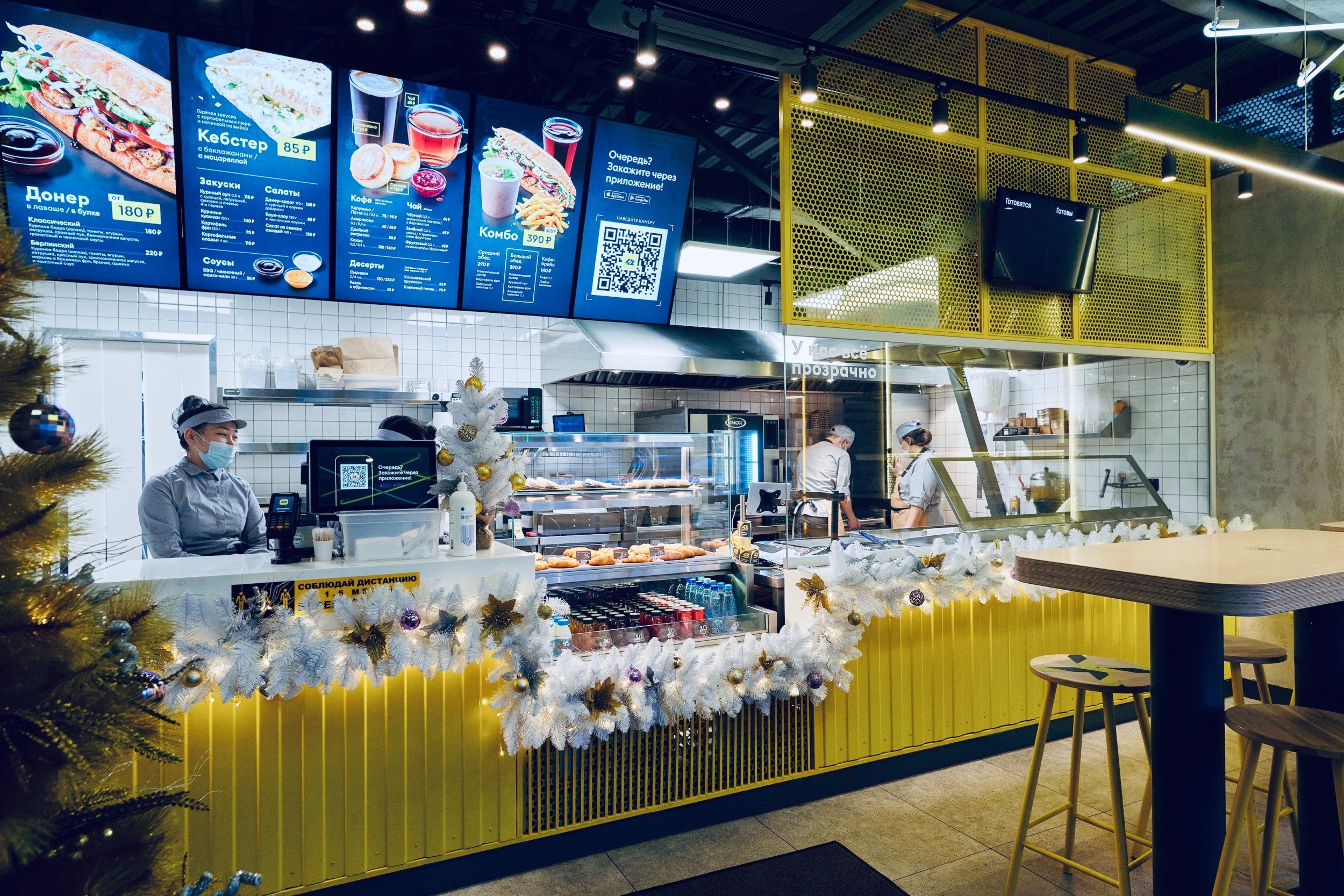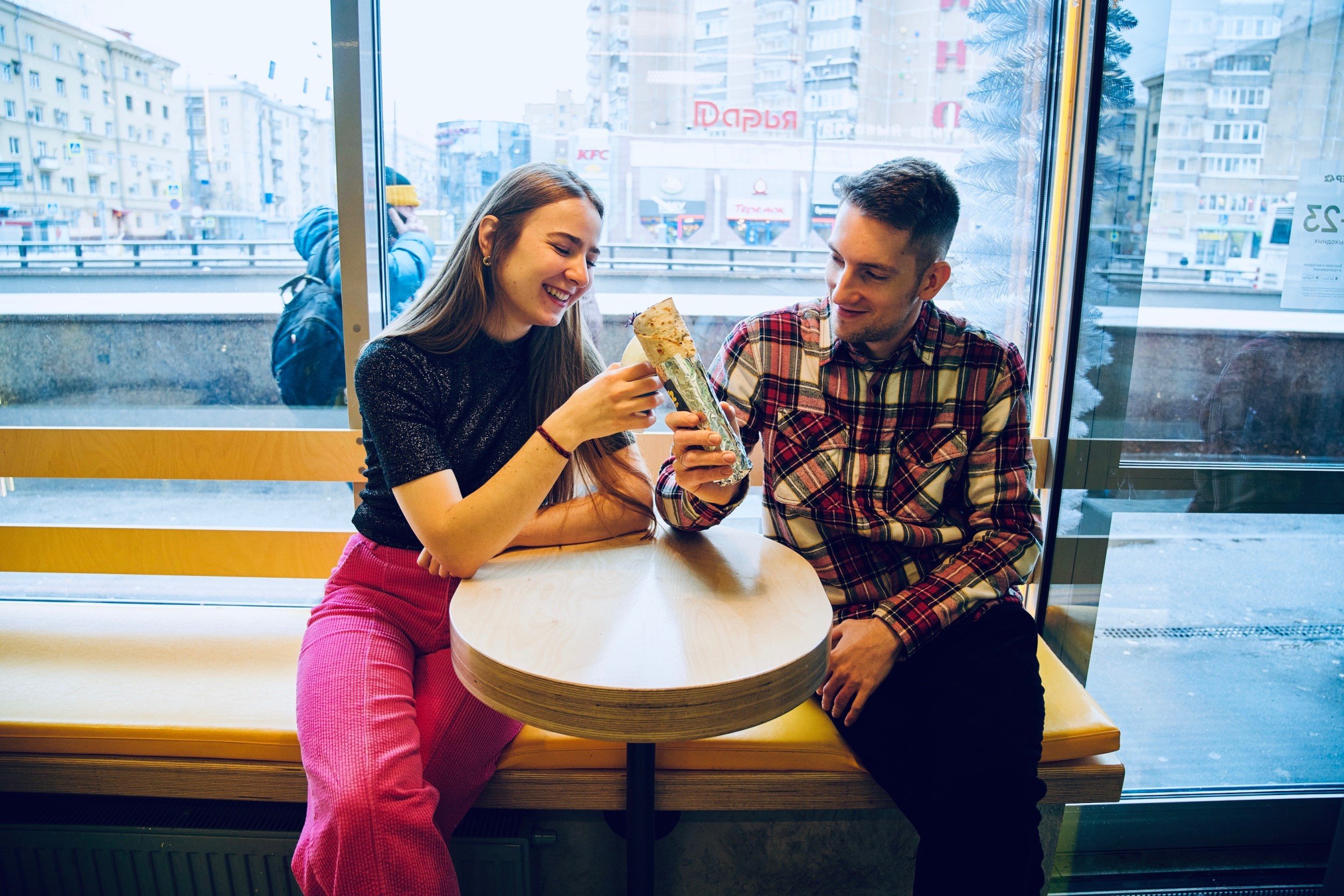 What's next?
In 2023, we are going to open the first store in the new concept. After we test the model, we will officially launch franchising — first in Russia, then in other countries.
Wanna try?
If you want to make sure personally that we wrap a good shawarma and don't skimp on the sauce and the filling at Doner42, we'll be thrilled to see you at Leninskaya Sloboda St., 19 (Omega Plaza) in Moscow, Russia.