In 2011, Fyodor Ovchinnikov launched Dodo Pizza with less than $50,000 in savings and loans. Without any backing from venture capitalists or major financial groups, the Dodo team grew the brand from one tiny pizza delivery in a windowless basement to hundreds of pizza stores in less than 10 years.
Dodo now
 company-owned and franchised units in  countries (the full list: Belarus, Estonia, Germany, Kazakhstan, Kyrgyzstan, Lithuania, Nigeria, Poland, Romania, Russia, Slovenia, the UK, UAE, Uzbekistan, China, Vietnam, Tadjikistan);
$831 mln in system sales in 2022 (59% growth from 2021);
Number 3 among the fastest-growing restaurant brands in Europe (2019);
Number 84 in Europe's top 100 foodservice brands ranking (2019);
Market leader in Russia, our home market (as big as three closest competitors — Domino's, Papa John's, and Pizza Hut — combined);
Also the market leader in Kazakhstan;
Dodo Pizza was recognized as the most innovative foodservice brand at Global Restaurant Leadership Conference in Singapore in 2019;
The world's fastest growing pizza chain (Technomic, 2021);
"Dodo has developed into one of the industry's first truly digital-first concepts, with technology figuring into all aspects of operations." Global Restaurant Leadership Conference
But how?
From day one, the company invested in its own digital platform Dodo IS;Dodo IS);
Digitalization of the entire business made it possible to control quality across the board despite the challenges of a fast-paced growth;
Dodo Pizza opted out of working with delivery aggregators and has managed to maintain direct contact with its customers.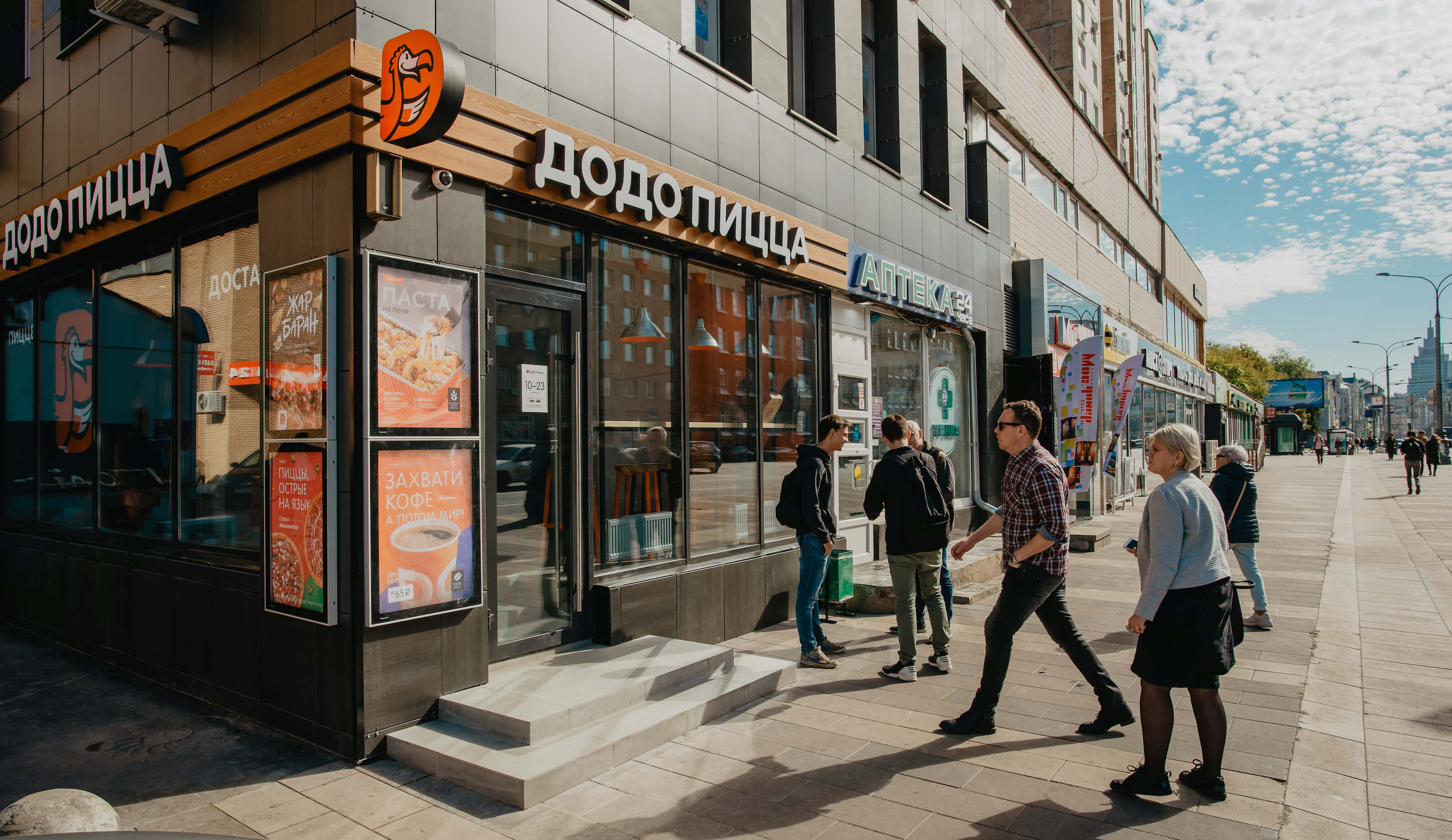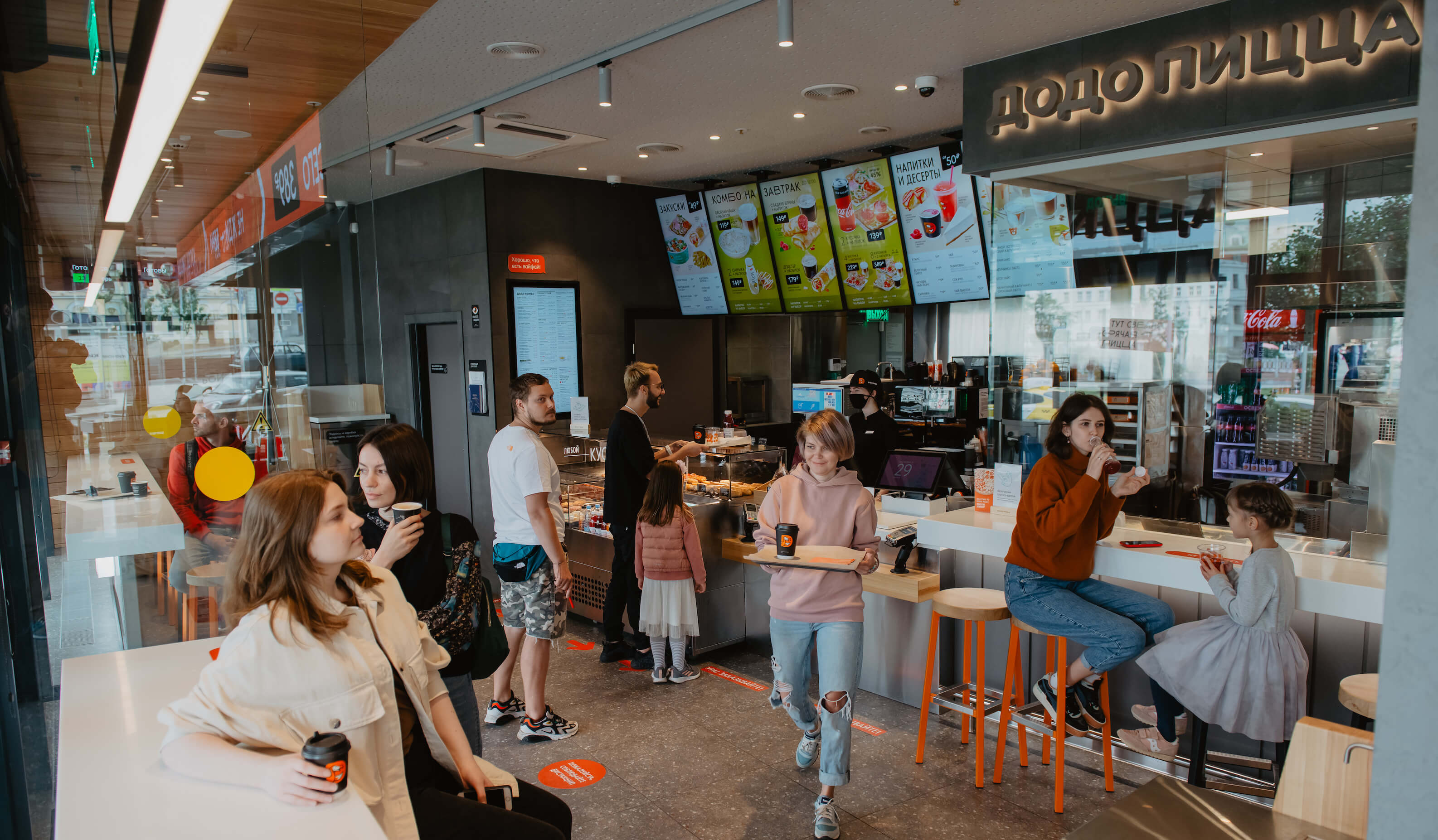 To sum up
In 2019, 89% of our sales were generated in Russia. The Dodo team invested that money to go beyond pizza and develop new foodservice concepts - Drinkit and Doner 42. More about it here.
We want to see Dodo Pizza everywhere across the globe. Our units in Eastern Europe — Lithuania, Estonia, Belarus, and Slovenia — have already proved to be highly successful. In 2019, Dodo had a very promising start in Nigeria.
In the near future, we intend to strengthen our position in the challenging but crucial market of the UAE. We will start by developing a network in Dubai. For this market, we have prepared a new store concept with a Kids's academy, where children will learn how to make pizza.

By the end of 2023, there will be new stores in 8 more countries: Turkey, Serbia, Armenia, Cyprus, Croatia, Azerbaijan, Georgia, and Bulgaria.

We are currently looking for partners to expand the network in South America, the Middle East, Asia, and Africa.
Partnership
If you want to bring Dodo Pizza to your region as our master franchisee or just launch one pizza store, fill out this form — and we'll get back to you.
If you're looking for investment opportunities, come back a bit later — we're working on a section for investors.
If you'd like to join our team, check out Dodo's page on LinkedIn.
If you're just fooling around, go to our blog — or follow Fyodor Ovchinnikov, the founder, on LinkedIn. He is quite a blogger — and shares a lot of business insights.