It's been a hell of a year. Here's what we achieved at Dodo Brands in 2020.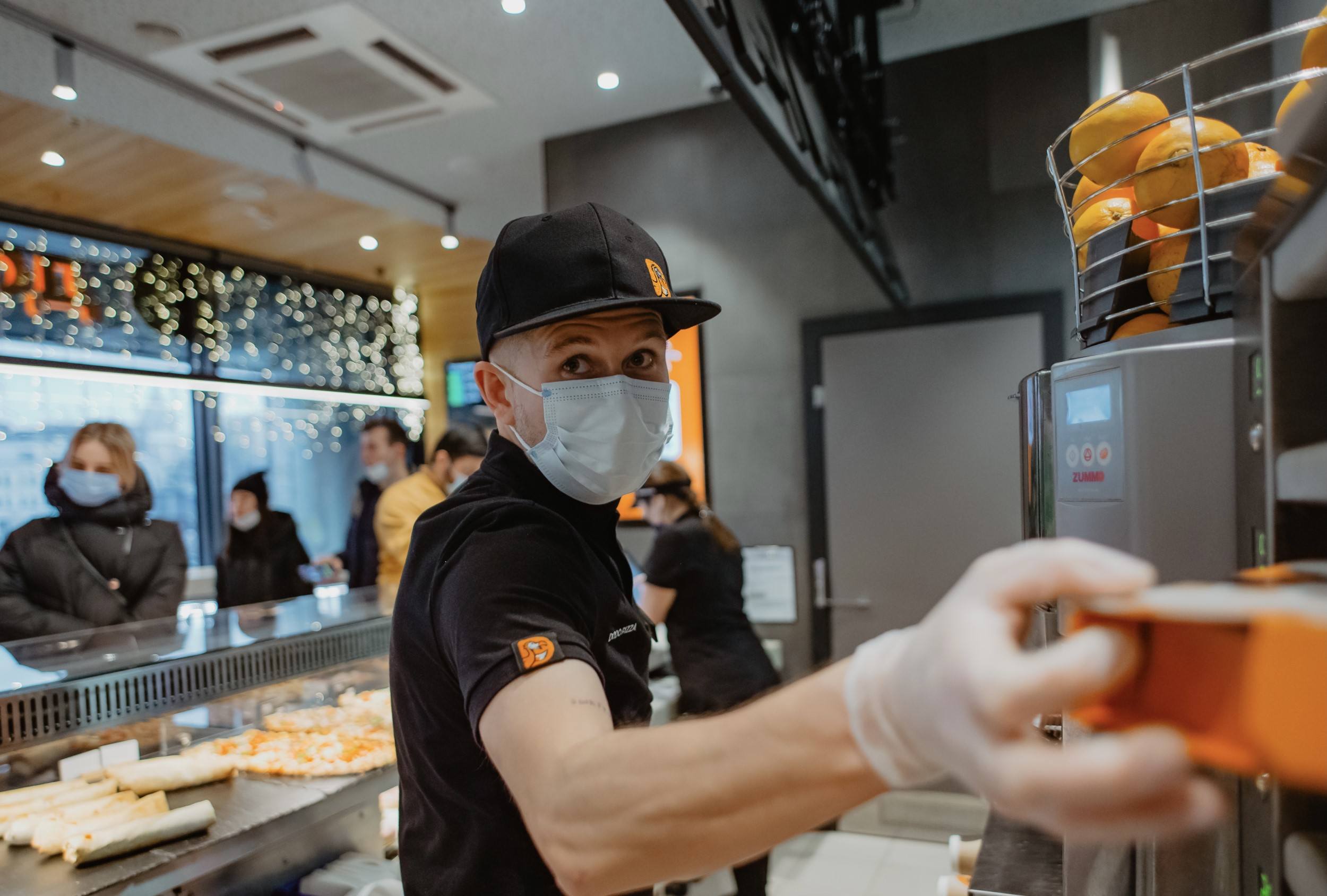 $356m in sales, +14% growth on 2019
Delivery happens to be the only segment of the foodservice market that has grown during the pandemic. Luckily, Dodo Pizza started out as a delivery company. Many years ago, we also opted out of working with aggregators in our home market, in order to maintain direct communications with customers. Despite the circumstances, our system sales grew +14% in 2020 — to $356m. 
679 stores, +103 net new
Dodo Pizza opened 104 new outlets and closed 3 sites. This means our store count grew by 101 to a new total of 677. We also launched one Drinkit shop and one Doner 42 unit in Moscow, Russia. Overall, Dodo Brands grew by 103 units and ended the year with 679 locations in 14 countries.
Delivery share: 70%
In 2020, our delivery sales increased by 55% while dine-in sales contracted by 24%. As a result, delivery made up as much as 70% of all sales last year.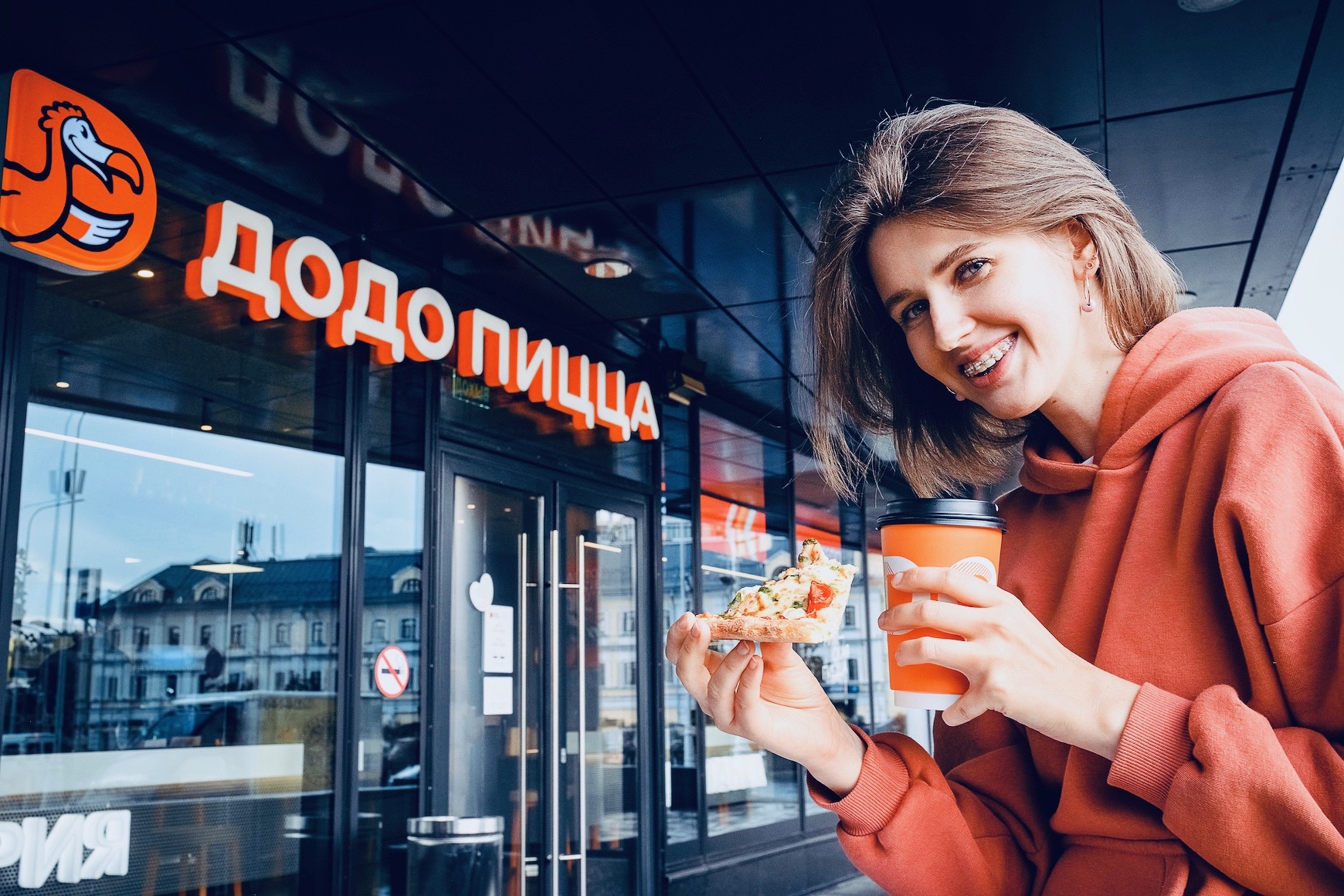 Russia's share: 87%   
Dodo Pizza's system sales in Russia increased by 24% — to 22.3 billion rubles. Our home market accounted for 87% of the total network's sales (a year before, this metric was 89%).
Kazakhstan 5% and Belarus 2% of all sales
Dodo Pizza remains the market leader in Kazakhstan, with 1.38 billion rubles in system sales and 49 locations at the end of 2020. This market brought us 5% of all system sales in 2020. Market number 3 for Dodo Pizza is now Belaruswith (24 stores and 617m rubles — 2% of all sales.
Europe, UK and Africa: from 17 to 25 locations
Sales across our Europe, UK and Africa network grew 94.4% year-on-year. We saw $15.8m in revenue and started the new year with 25 locations (7 in Romania, 5 in the UK, 5 in Lithuania, 3 in Estonia, 3 in Nigeria, 1 in Slovenia and 1 in Germany).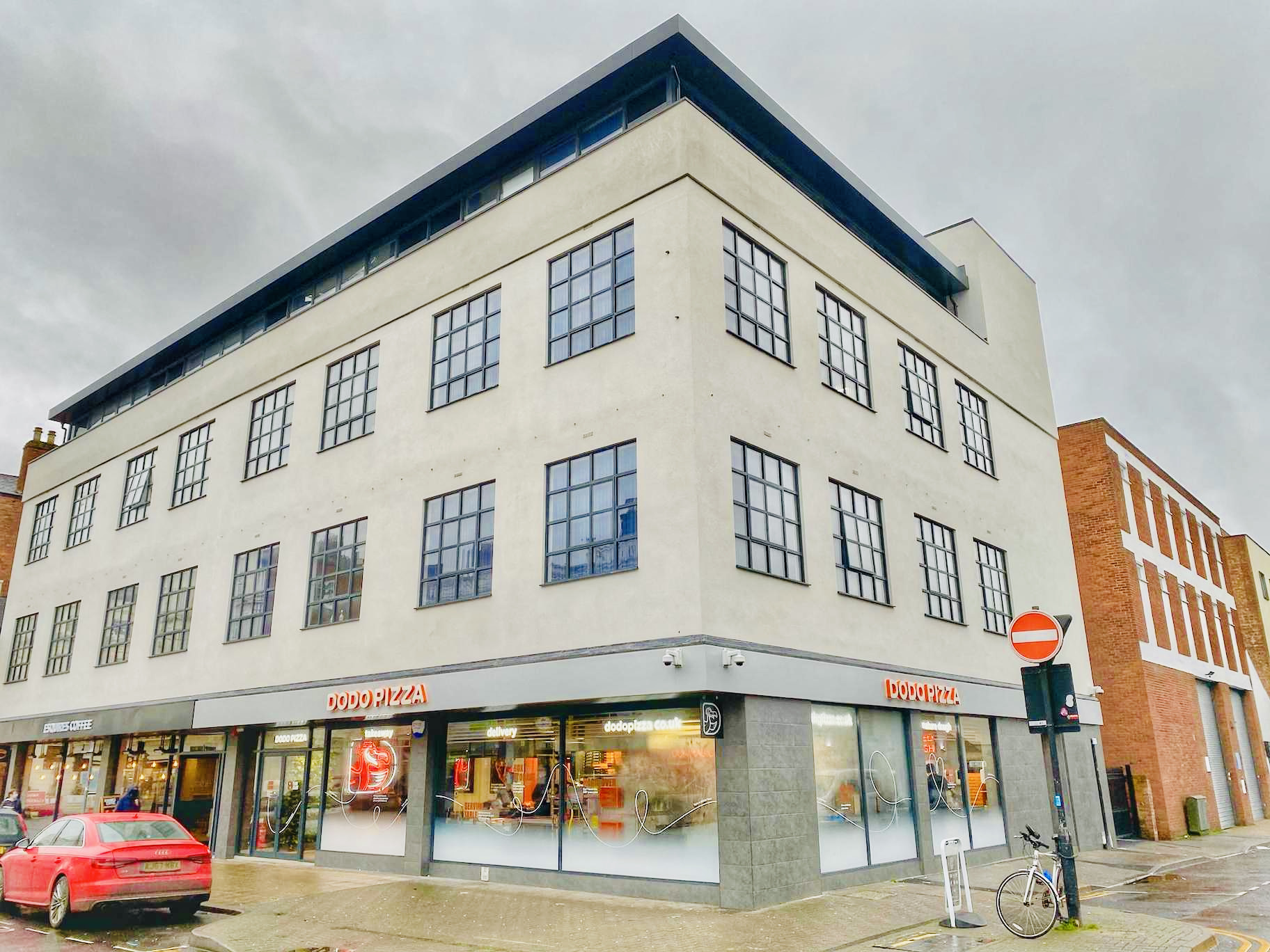 United Kingdom: +110% growth from 2019
With a +110% year-over-year growth in sales, Great Britain has become our fastest-growing market in Europe (assuming we still, after Brexit, can say "Europe" when referring to Britain). Across all of our 5 UK stores, we've seen a growing demand for pizza delivery since the start of the pandemic.
Dodo Pizza's best launches: from Lagos to Leamington
Some noteworthy new locations: our third unit in Lagos — made out of a shipping container, Dodo Pizza Munich — our first in Germany, and Dodo's first company-owned pizzeria in Great Britain — in Leamington Spa.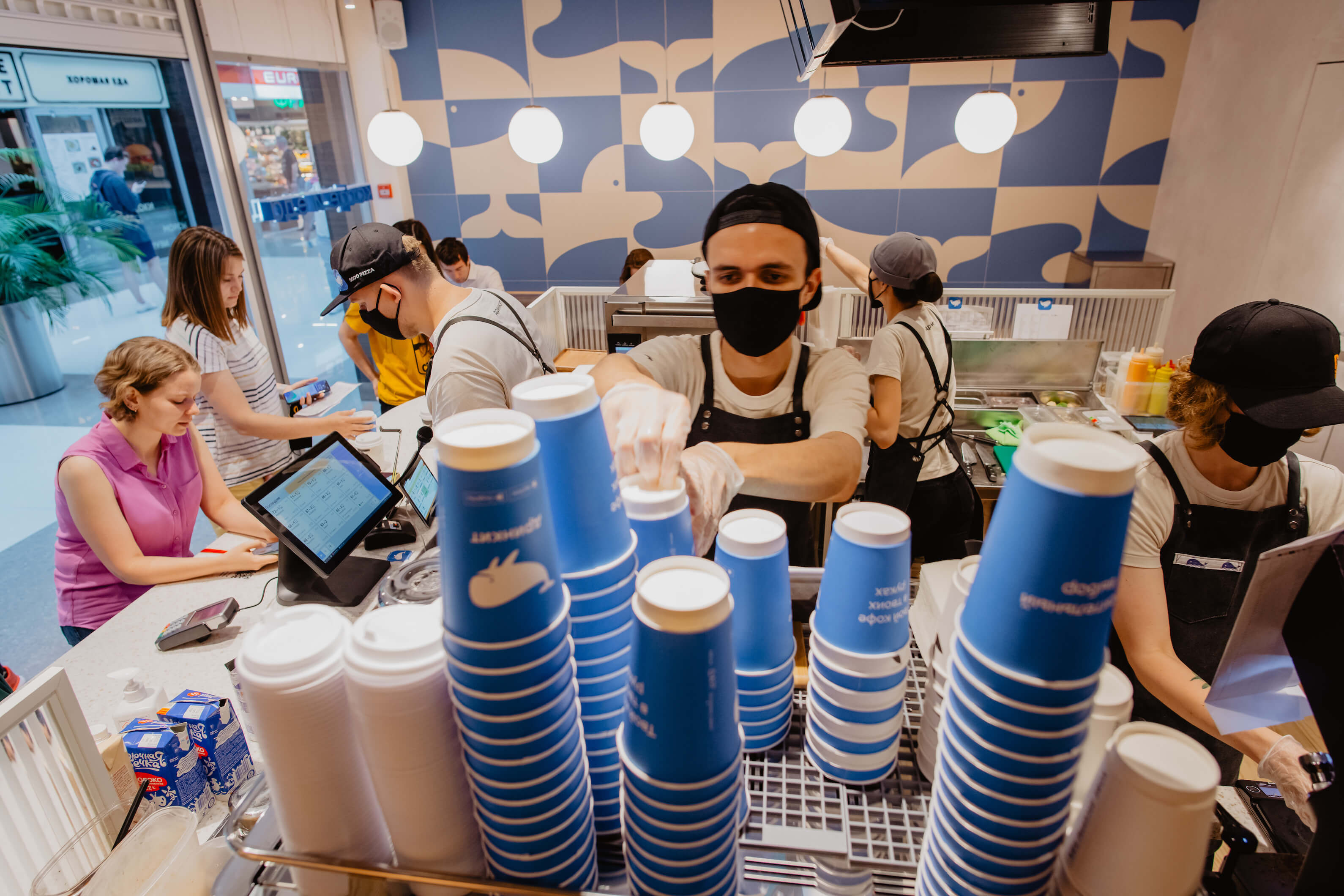 Dodo Brands: Drinkit and Doner 42
The greatest achievement of the Dodo Brands team in 2020: the Dodo Brands company itself. In 2019, we decided to transform our company (Dodo Pizza) and reach beyond pizza. In 2020, we did just that by setting up a new entity — Dodo Brands. And riding on the second wave of the crisis, we even launched two new dine-in concepts — Drinkit and Doner 42.